KUALA LUMPUR, 19 January 2023 – Yayasan PETRONAS handed over its Sentuhan Kasih Home Ward contribution through a symbolic handover ceremony in collaboration with Jabatan Kebajikan Masyarakat (JKM) and Jabatan Perkhidmatan Kebajikan Am Sabah (JPKAS) held at Rumah Ehsan, Kuala Kubu Bharu.
Under the programme, a total of 609 hospital beds, 44 oxygen concentrators and 312 wheelchairs were distributed in stages to underprivileged families and welfare homes nationwide with support from PETRONAS' regional offices.
The symbolic handover ceremony was attended by JKM Director-General, Datuk Shaharuddin Abu Sohot with representatives from JKM, PETRONAS and Yayasan PETRONAS. The event was also joined by residents of the welfare home.
Yayasan PETRONAS CEO, Shariah Nelly Francis said, "We continue to expand this initiative from last year to help low-income families in providing care for their loved ones who require special care in the comfort of their own home, as well as extending our contribution to welfare homes that are in need of the equipment."
Yayasan PETRONAS also launched its Sentuhan Kasih Festive Programme in conjunction with the upcoming Chinese New Year and has begun distributing essential food supplies and festive food hampers to over 2,000 B40 families nationwide. The contributions were also extended to four welfare homes under the Sentuhan Kasih Home programmes this year.
In conjunction with major celebrations in Malaysia, Yayasan PETRONAS contributes items to underprivileged communities for their basic needs and well-being every year via its Sentuhan Kasih Festive programme while Sentuhan Kasih Homes is an extension to its yearly initiative. The Sentuhan Kasih Homes programme serves as a sustainable initiative that supports and funds welfare homes for a better living environment for its occupants whilst supporting them to be self-sustaining.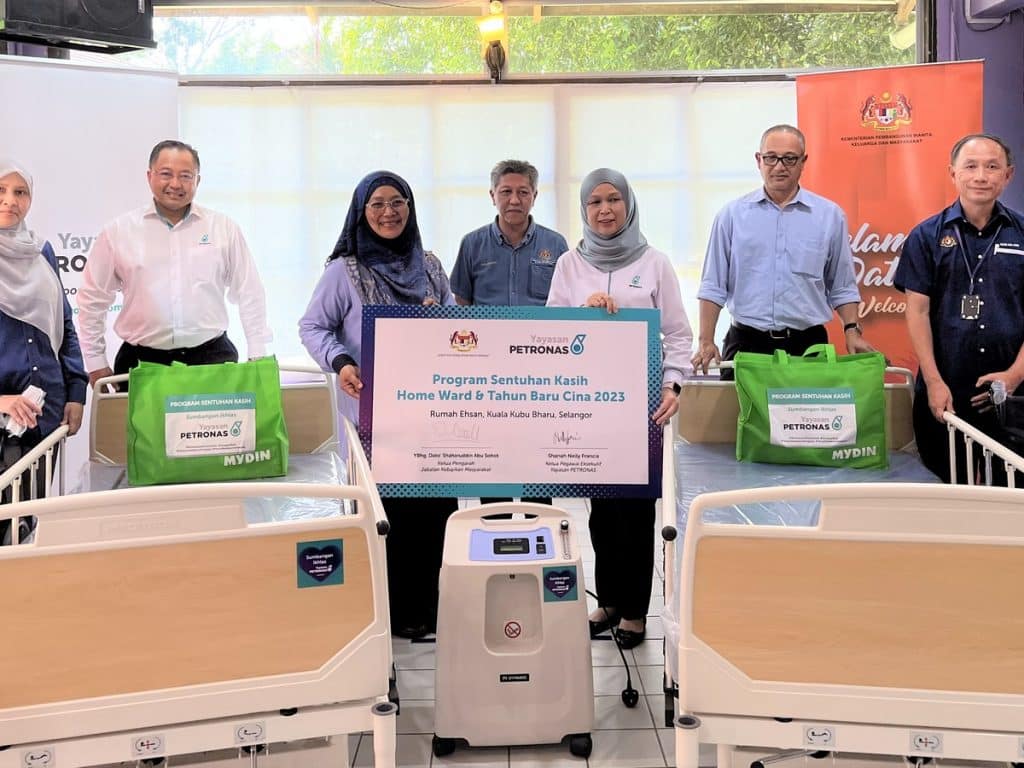 Issued by:
Yayasan PETRONAS