Sentuhan Alam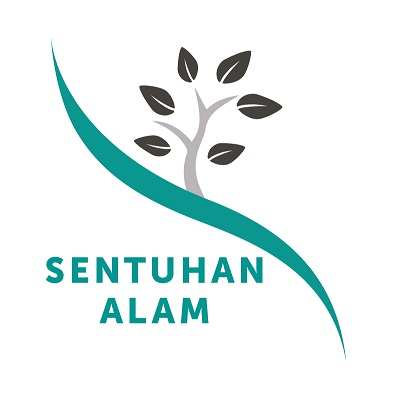 Home to the world's oldest rainforest and rich marine life, Malaysia has an opportunity to showcase how sustainability can be balanced with progress.
From marine to mangrove, shores to rivers and forests, Yayasan PETRONAS aims to conserve natural resources for the well-being of current and future generations.
Desired Impact: Reduce Year-on-Year Environmental Impact
Our goal: Better the environment through biodiversity, conservation and carbon neutral programmes.

These are some of the environment programmes currently being run across the country:
Marine: Upstream Tagal System, EcoMarine
Forest: Walk4Trees, Imbak, PCG ecoCare in Terengganu and Upstream Mangrove Rehabilitation

Rivers: PGB – Sayangi Sg Paka, Sayangi Sg Bakau

Shores: Various beach clean-up programmes with PETRONAS volunteers throughout Malaysia each year

Signature Programmes
Imbak Canyon Conservation Area and Imbak Canyon Studies Centre
PETRONAS is the first largest local funder for Yayasan Sabah Group in the preservation of a gazetted conservation area in Sabah, investing RM83 million in the 27 hectare Imbak Canyon Studies Centre (ICSC) – a world-class rainforest biodiversity research facility located in the 27,000 hectare Imbak Canyon Conservation Area (ICCA). Through the ICSC, we aim […]
Read More
Other Sentuhan Alam Programmes
Forest Conservation
Imbak Canyon is a treasure trove of flora and fauna – a place where scientific minds and traditional healers complement one another almost perfectly.
PETRONAS has conducted a range of awareness and educational activities, community outreach programmes and capacity building efforts such as train-the-trainer programmes and sustainable development camps.
Mangrove Conservation
Seeding the love for nature
Planting mangrove trees is one of the communal activities offered by the ecoCare programme, involving local communities, government agencies, private sector, university students and volunteers.
Preserving Nature, Preserving Our Future
Almost 12,000 mangrove trees have been planted in a 14,000 sqm area along Sungai Kerteh, Terengganu.
Marine Conservation
Love for the ocean runs deep
The Biodiversity, Environmental and Conservation (BEACON) project aims to conserve and regenerate marine biodiversity in offshore areas in Bintulu, Sarawak.
Thousands of reef balls are embedded into the seabed, so that corals can amalgamate. Diving lessons, and beach and coral cleaning are regular activities here.
At Similajau Beach, the sea turtles are returning to land, and sightings of dolphins are now back in trend.