Sentuhan Ilmu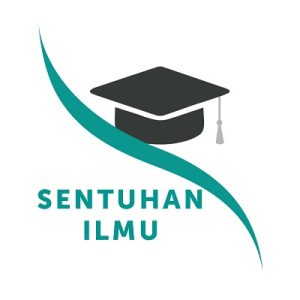 The Sentuhan Ilmu series of programmes aims to improve education outcomes and better the opportunities for underpriviledged students, particularly in Science, Technology, Engineering and Mathematics (STEM).
Since 1975, PETRONAS has been working with students, teachers and parents. In addition to providing scholarships to 36,000 students, we are also involved in counselling, sponsorship, motivational camps and English classes as well as focused programmes to spur the love for STEM — whether through formal or informal learning.
Desired Impact: Contribute towards driving 60:40 national STEM enrolments
Yayasan PETRONAS is investing in underserved areas, working to equip teachers and students, in order to close the gap so that we progress collectively as a nation.
Signature Programmes
With our partners, Yayasan PETRONAS will deliver these signature programmes to better the opportunities for:
Underprivileged Students
We believe education is an equaliser and no learner should be left behind.
Read More
Program Duta Guru
A collaboration between Yayasan PETRONAS and the Ministry of Education, through Pusat STEM Negara (PSN), to strengthen our teachers' capability and continuously improve their quality of teaching.
Read More
Other Sentuhan Ilmu Programmes
Program MRSM Budi PETRONAS
PETRONAS funds the annual education allowance of selected students from underprivileged families in 6 MRSMs in Sabah and Sarawak, for school uniforms, textbooks, sports apparel, learning aids and other items. To date, RM2 million has been invested and 481 students have benefited from this programme, which is a collaborative effort with MARA.
Mara Junior Science College (MRSM) in Sabah and Sarawak
PETRONAS provided financial assistance for the construction of two MARA Junior Science Colleges in Ranau, Sabah, and Bintulu, Sarawak. The intention is to spur students' further interest in STEM while developing talent and cultivating an interest from students in this area.
Asrama Harian Luar Bandar
Students from rural areas often have to travel for hours to reach school. To help remove education barriers, alleviate socio-economic pressures and tackle student dropouts, PETRONAS is building two Rural Daily Hostels in Pulau Balambangan, Sabah, and Paloh, Sarawak, which provide a transit location en-route to school and back during the day and week.
Transforming English in Terengganu (TRENGLISH) – part of Sentuhan ILMU
Initiated by the State Government of Terengganu, this programme enhances English communication skills amongst local students. Since 2015, PETRONAS has contributed over RM1.3 million towards supporting 40 secondary schools and 10 primary schools throughout the state. The initiatives include the Mega TRENGLISH camp, circulation of magazines, newspaper insertions and TRENGLISH activities in schools.
In addition to our the Sentuhan Ilmu series, these are other ways PETRONAS is inculcating a love for knowledge: