KUALA LUMPUR, 21 December 2020 – Yayasan PETRONAS, in collaboration with PETRONAS Dagangan Berhad (PDB), has commenced a series of Christmas celebrations by distributing festive gifts, food supplies and personal hygiene care packages to 2,000 beneficiaries from various charities as part of its Sentuhan Kasih programme.
The basic necessities and festive gifts worth a total of RM220,000 are being distributed amongst the less privileged, including children, elderly, physically challenged and single parent families across Johor, Kedah, Kuala Lumpur, Labuan, Melaka, Negeri Sembilan, Penang, Perak, Sabah, Sarawak and Selangor until 24 December.
Yayasan PETRONAS Chief Executive Officer Shariah Nelly Francis said: "The act of giving must continue so that good flourishes amidst challenging times. We may not be able to spread Christmas cheer with fun activities this year, but our team is committed to support the less fortunate communities by providing them with basic necessities during this festive season."
PETRONAS Dagangan Berhad Managing Director and Chief Executive Officer Azrul Osman Rani also said: "This year has been challenging and wherever possible, we try to fulfil our duty as a responsible and caring organisation to assist those in need. We are glad to once again collaborate with Yayasan PETRONAS to expand the reach of the Sentuhan Kasih programme and we hope our contribution will bring joy to them this festive season."
Over the past few days, Yayasan PETRONAS had distributed 100 care packages to Rumah Bethany in Perak for their Christmas celebrations.
In Sarawak, 300 care packages were distributed to Long Lama District Office in Miri, while in Sabah, a total of 400 care packages were distributed to Mahkamah Anak Negeri in Penampang, Jabatan Kebajikan Masyarakat Kota Kinabalu, Jireh Home in Tuaran, Taman Pendidikan OKU and Sri Harapan in Sandakan, as well as Sri Pritchard Old Folks Home, Holy Family Residence For Senior Citizens, and Rumah Kanak-Kanak Beringgis in Papar.
Each year, in conjunction with major celebrations in Malaysia, Yayasan PETRONAS offers underserved communities items for their basic needs and well-being. In the past, activities including gotong royong and motivational talks would be carried out by volunteers.
The Sentuhan Kasih programme is part of Yayasan PETRONAS' community well-being and development focus area. The programme is also in line with the PETRONAS Sustainability Agenda and the United Nations Sustainability Development Goals.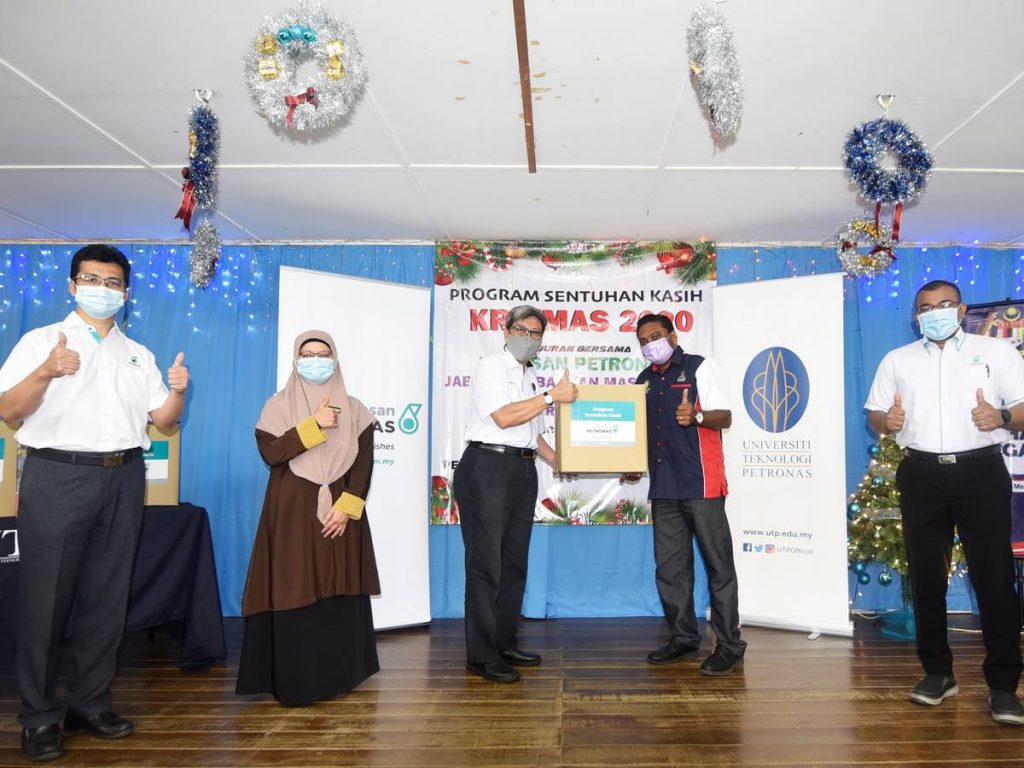 Issued on behalf of:
Yayasan PETRONAS
For media enquiries, please contact:
Estee Aina Huslan: +6012 2283377 | esteeaina.huslan@petronas.com