KUALA LUMPUR, 1 September 2022 – The Perlis Special Teens Centre (PeSTeC) recently unveiled its newly refurbished centre, as a result of a grant received from Yayasan PETRONAS.
PeSTeC was established in October 2019 under the management of the Perlis Special Children Community Rehabilitation Organisation (PPDKAnIPs) to empower special needs teenagers and youth in the Northern state through education and vocational training including self-management, basic reading, writing and communication, and physical activities.
The grant provided by Yayasan PETRONAS has enabled PeSTeC to upgrade its centre and thus, allow teachers to conduct quality curriculum of both education and vocational training that was previously not possible due to space constraints. PeSTeC was also able to improve its facilities with basic renovations and better equipped classrooms, hall, sick bay, office, food processing workshop, outdoor gym, mini therapy garden, minimart as well as agricultural sites.
Improvement works are fully completed and the centre has been in operation since May 2022. In recognition of the milestone and completion of the enhanced PeSTeC facilities, a handover event was held at the upgraded premise.
The event was attended by Perlis State Executive Councillor of Education, Yang Berhormat Puan Rozieana Ahmad; Perlis State Executive Councillor of Agriculture, Yang Berhormat Tuan Nurulhisham Yaakob; and Deputy State Secretary (Development) of Perlis, Rusdi Yahya.
Yayasan PETRONAS Chief Executive Officer, Shariah Nelly Francis said, "We hope the upgraded facilities will further support PeSTeC in helping special needs teenagers adapt to society by providing them with skills training and instilling a sense of independence. We also hope that the grant will pave the way for the centre to reach out to more special needs youths who are in need of special training and most importantly, to empower them and ensure that they are not left behind."
About PeSTeC
Perlis Special Teens Center (PeSTeC) under the management of a registered NGO PPM-026-09-11062019, Perlis Special Teen Parents Support Association (PSRIP) was established in the state of Perlis in October 2019 to meet the educational needs of special teenagers with various learning disability such as autism, cerebral palsy, and down syndrome in the state. The centre provides comprehensive educational modules covering aspects of self-management, behaviour management, memorisation, pre-academic, vocational skills, physical and activities as well as community awareness and education programmes.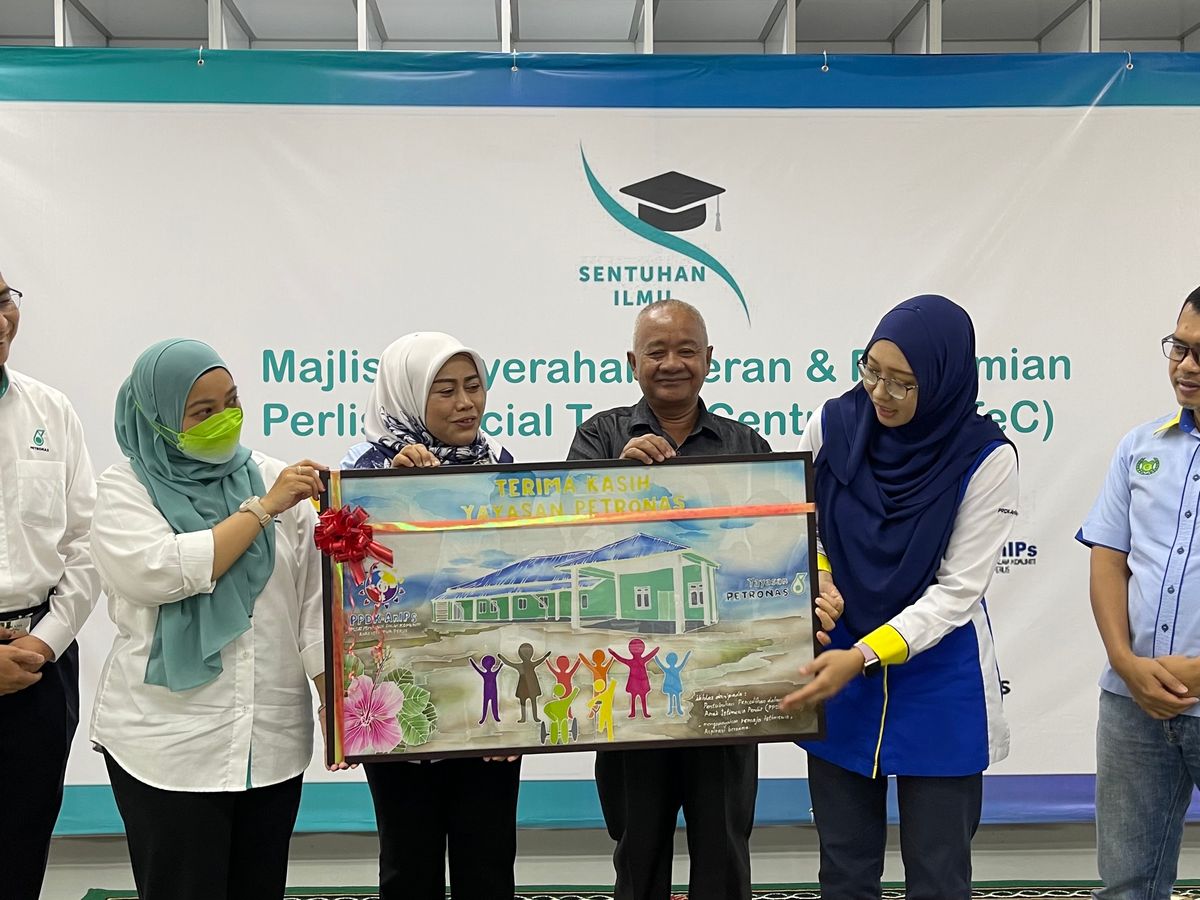 Issued by: 
Yayasan PETRONAS  
For media enquiries, please contact:
Yayasan PETRONAS
Carol Wong: +6012 296 9281 | wong.yuetmeng@petronas.com.my
PETRONAS
Helmi Majid: +60 14 228 0877 | muhamadhelmi.abdmaj@petronas.com