There is a perfect reason why Mohd Nur Zaffan chose to name his speciality dish, Nasi Pandan Ayam Menangis. "This is my family's secret recipe and every time I eat it, it brings back great memories of being with family. It literally makes me cry when I think of them," he chuckled.

This young millennial was once a factory worker. He is the eldest of six siblings and the first to step into the workforce. Without tertiary education, Nur Zaffan's career choices were limited.

He applied for several jobs before landing a role as a welder in a car factory. "I had to learn all the skills on the job because I had no prior experience," he said. "I had to pay for food and transportation. It was very, very difficult to survive on RM500 every month," he said.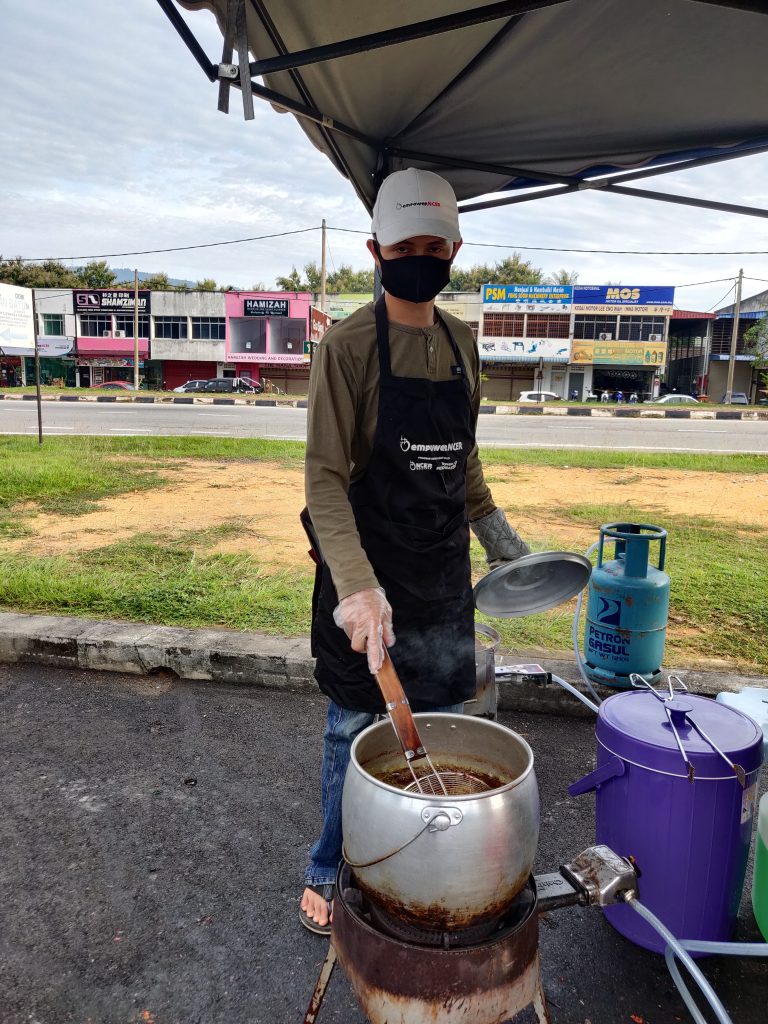 Shifting Seasons
His days as a welder didn't last for long. The pandemic hit and lock down restrictions were imposed. Over time, Nur Zaffan was retrenched and he was forced to find a new way of living.

He decided to open a stall at the night market selling an assortment of toys and accessories. "I enjoyed the experience a lot because I got to meet different people and learned how to sell and make a small profit," he said. This was the start of his business career.

One day while enjoying a meal with family, he struck up a conversation with his mother about monetising their family's secret recipe. Much to his surprise, his mom agreed to his business idea and encouraged him to give it a try.

"As the eldest in the family, I was not a stranger in the kitchen. I often helped to cook for the family – and it is something I enjoy," he said.

Opportune Timing
Nur Zaffan chanced upon an advertisement about empowerNCER, an entrepreneurship training program in Baling district which is funded by Yayasan PETRONAS under its Program MEKAR (Memampankan Ekonomi Asas Rakyat) initiative. Without hesitation, he signed up for it. The training is designed to help B40 communities start their own businesses to earn a better living.

"I learned to use social media to promote my business and I received a lot of encouragement and advice from the trainers on how to price my product, attract customers and manage my accounts," he said.

Immediately after the training, Nur Zaffan purchased some kitchen equipment and a canopy to kick-start his business.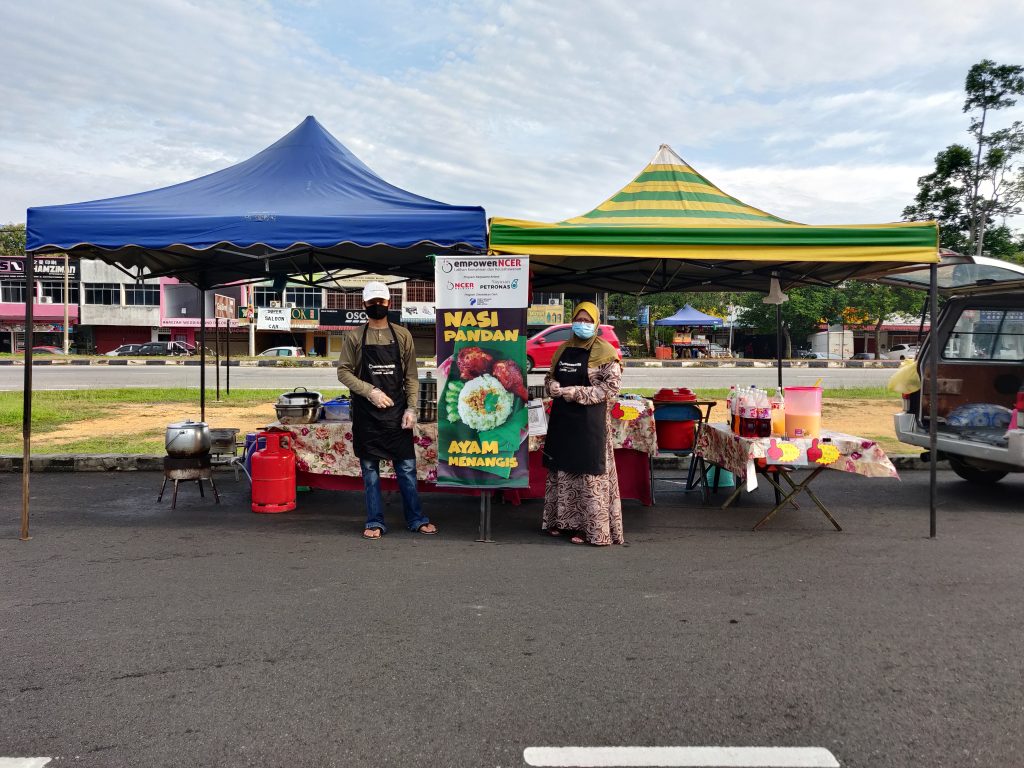 Secret Recipe For All
It did not take long for word to get out. Nur Zaffan created a Facebook page to keep his customers informed. Soon, every evening, a steady stream of customers patronised his stall.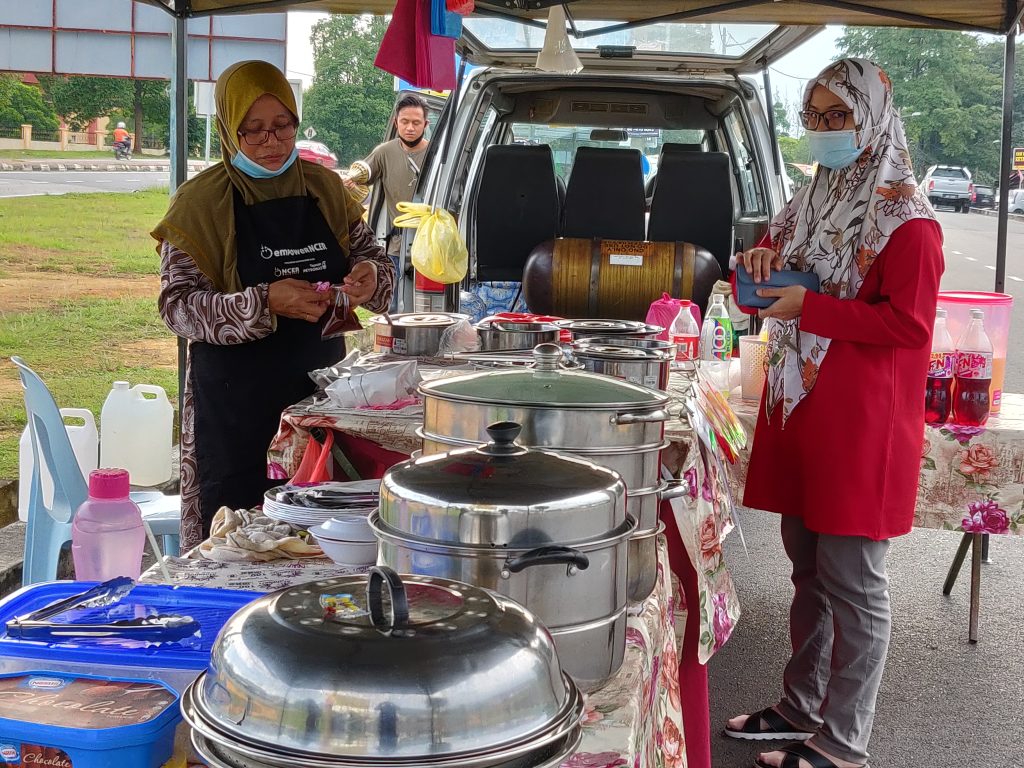 The green tinted pandanus flavoured rice is served with crispy fried chicken coated with a blend of special spices. "The chicken is what makes my customers come back for more. That's the family's secret recipe and I'm glad people love it!" he said.

"My business grew almost instantly. People found out about my stall through Facebook and I started receiving bulk orders," he said. His income increased five-fold, from RM500 to RM2,500 monthly.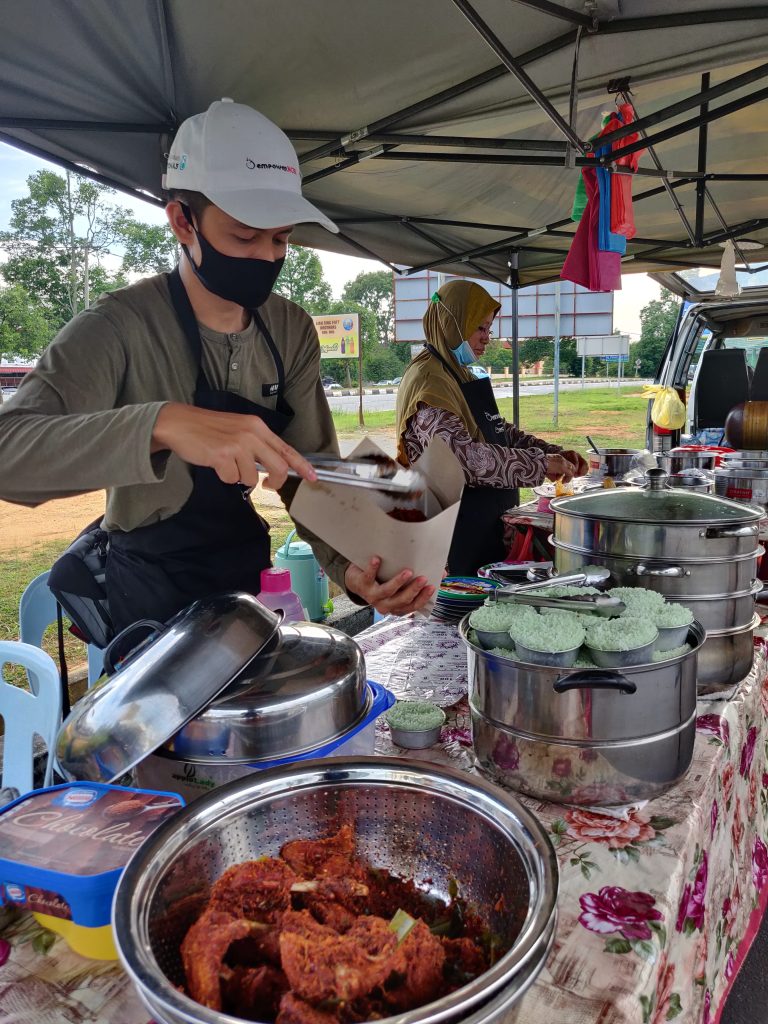 With the growing demand, his mother offered to help him at the stall. Nur Zaffan obtained his business license within weeks of operating, allowing him to repay his micro loan.

"I want to continue to grow my business and hopefully open my own restaurant one day," he said. The sky's the limit for this millennial who recently tapped into his entrepreneurial potential.
Give 'Nasi Pandan Ayam Menangis' a try the next time you are in Baling and don't be surprised if you actually shed tears of joy!