For many, the thought of losing our sight is a terrifying prospect.

Despite facing immense difficulties as a result of vision loss, Mohd Azman Bin Md Rejab did not wallow in his adversity. Instead, he set off with a vision to improve his life and the future of his family.

Azman lives in Kampung Bawah Gunong in Baling, Kedah – a typical rural village in Malaysia where most people make a living through farming and odd jobs. Finding a good job there with a steady income is few and far between. But Azman loves the kampung life and he has no plans to move.

His resolve to provide for his family while still staying in his village made him ponder on what he could do to earn a sustainable income. Having personally experienced healing benefits from reflexology sessions, Azman decided to take up a course on reflexology.

"My fingers were ultra-sensitive and my hands grew stronger the more I practiced," he said. He realised that his condition gave him the advantage of swiftly and accurately identifying the 'knots' on his customers' bodies and giving them relief.

"After the course, I printed flyers and got my friends to distribute them. That is how I got my first few customers," he said. He started by making a small income of RM300 every month.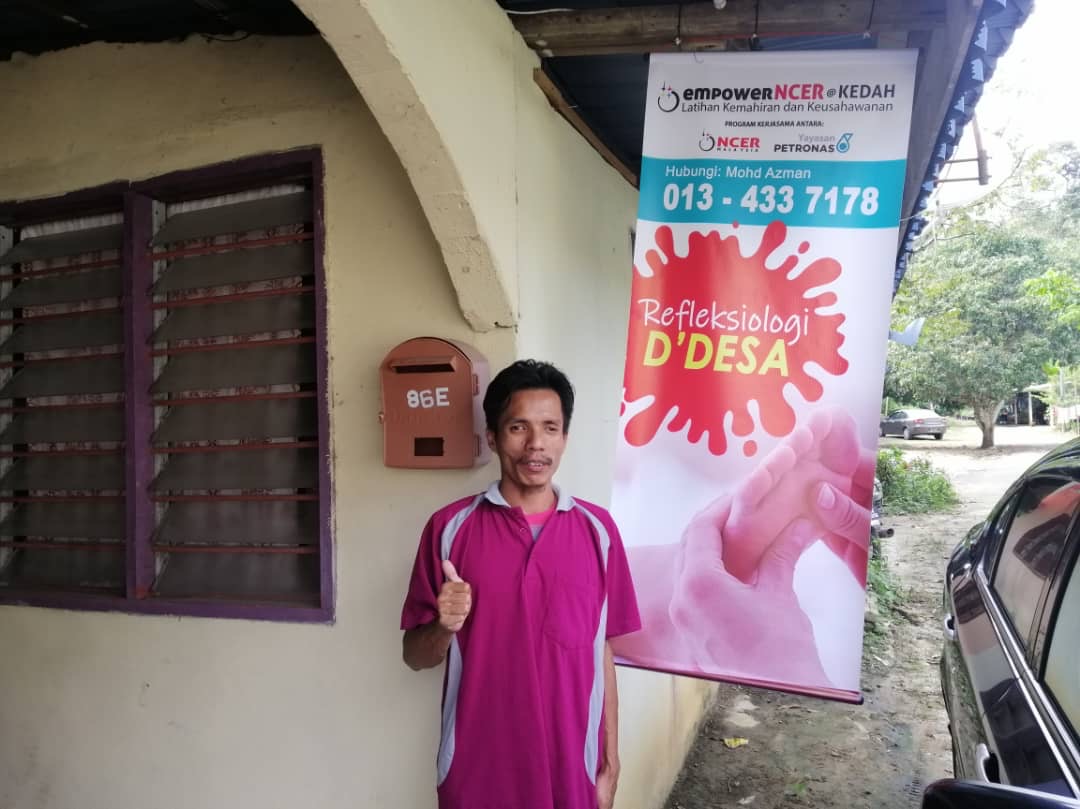 But, eventually, the business plateaued.

Timing And Opportunity Collided
While Azman had the skills, he didn't have the knowledge to grow his business, neither did he know how to gain customers nor promote the business beyond his kampung borders.

It was precisely at this time that he got to know about Program empowerNCER at Baling district which is funded by Yayasan PETRONAS under its Program MEKAR (Memampankan Ekonomi Asas Rakyat) initiative. This is an entrepreneurship and skills training aimed at enabling B40 communities to be self-sustaining.

This was the boost that Azman desperately needed. Soon after the training, Azman gave his business a facelift by sprucing up his facility with new comfortable massage chairs and installing a catchy 'D'Desa Reflexology' signboard by the side of the road directing new customers to his place.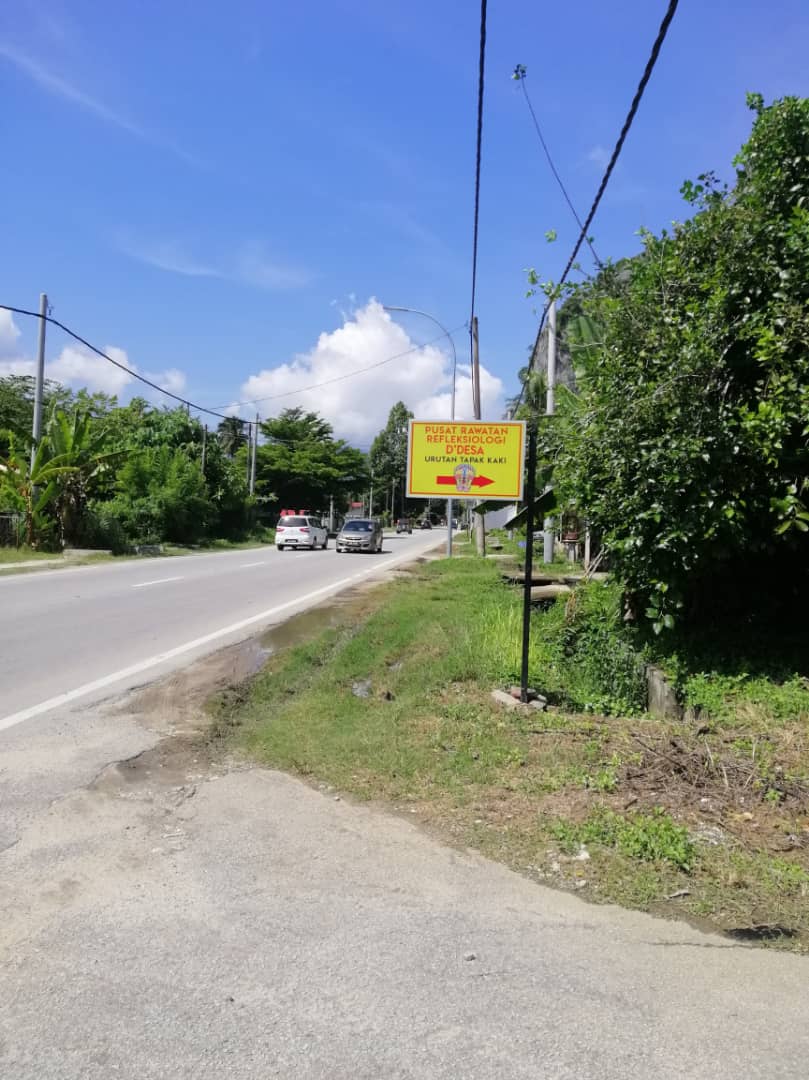 New motivation ignited the business. Azman continued to improve his skills as a masseur and his confidence grew as word got around. Customers kept coming back and recommendations went around. Azman was also given the chance to share his skills online which created another promotional trail.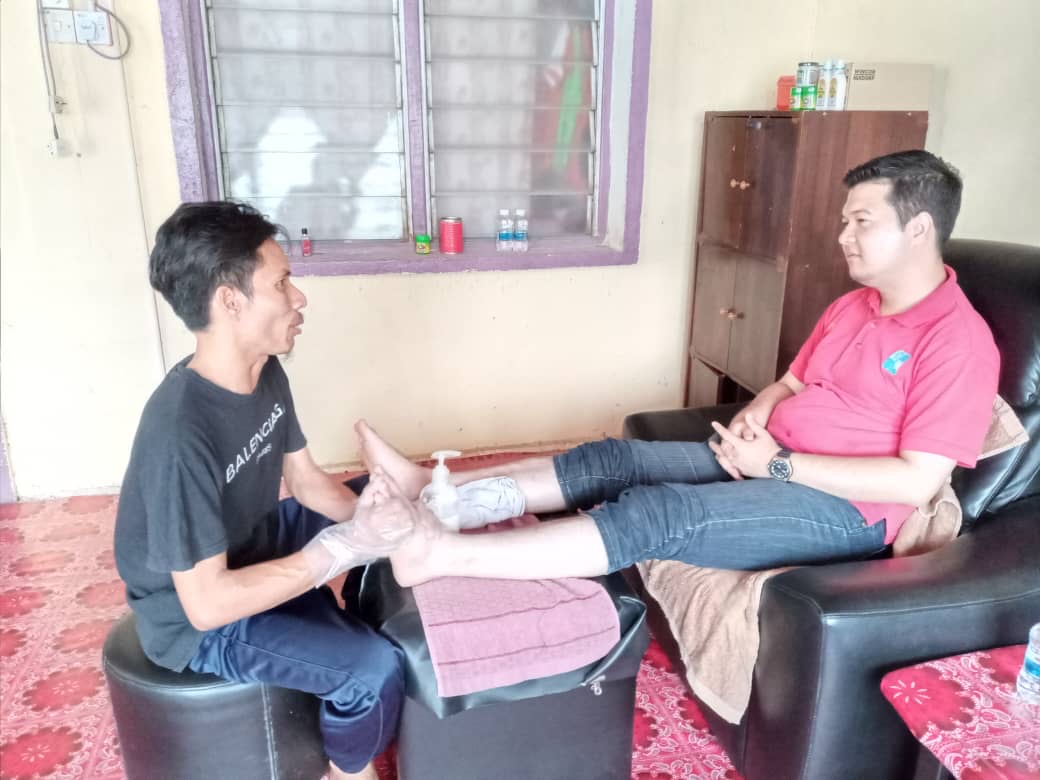 Today, Azman receives a steady stream of customers as a result of effective and good service coupled with better marketing skills. Azman earns three times more than the meagre RM300 he was getting when his business first started.

"I would like to thank all those involved because through this program I have gained more confidence to move forward. I have met many customers who are satisfied with my service. And, some are willing to travel from as far as Terengganu, Kelantan and Sungai Petani. They are all satisfied with the service I provide," says Azman.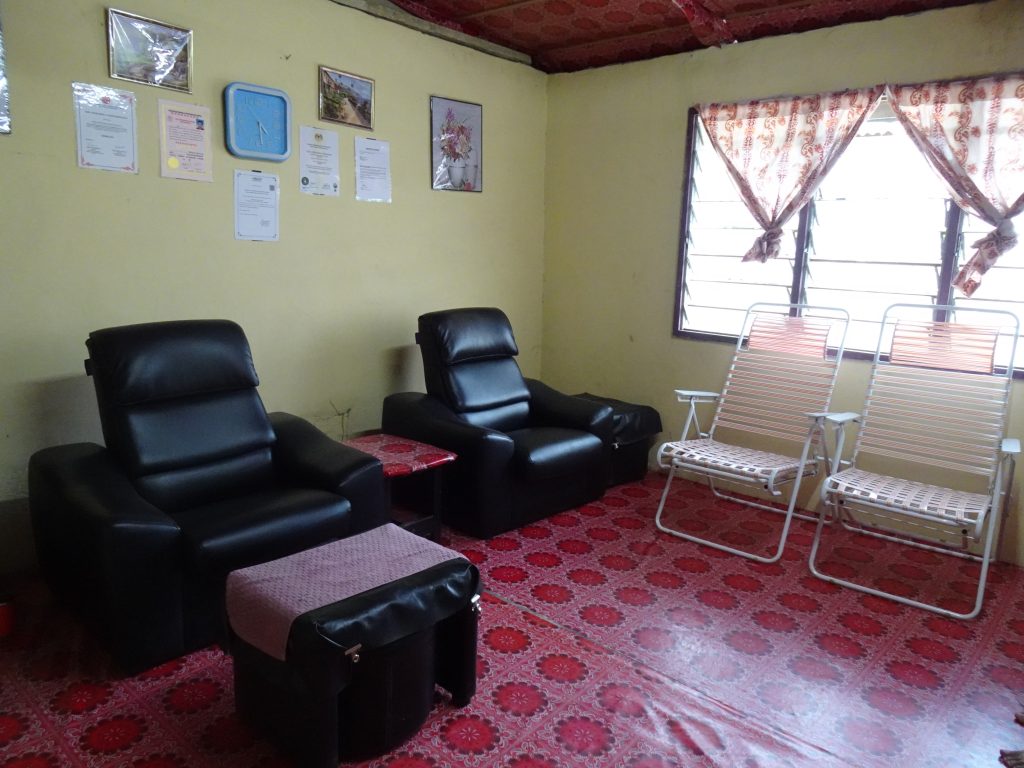 Dream Big
Life has improved for Azman and his family and he continues to dream big. "I have high hopes that one day, I will have the opportunity to provide this reflexology service to leaders of this country," says Azman.

The high achieving spirit coupled with hard work is what it takes for people like Azman to come out of poverty despite physical challenges.

There are many in the low-income bracket just like Azman. They have skills and talent, yet lack the knowledge and opportunity to craft a better life.

Azman's participation in Program MEKAR was a case of perfect timing and perseverance.

Do you know anyone who could do with an extra boost of knowledge, mentoring and training? Comment below.