Before PETRONAS engaged the communities living near Imbak Canyon, the villagers had a tough time trying to make ends meet. The future looked bleak for their youngsters; they knew they would have to go to the city to earn a living.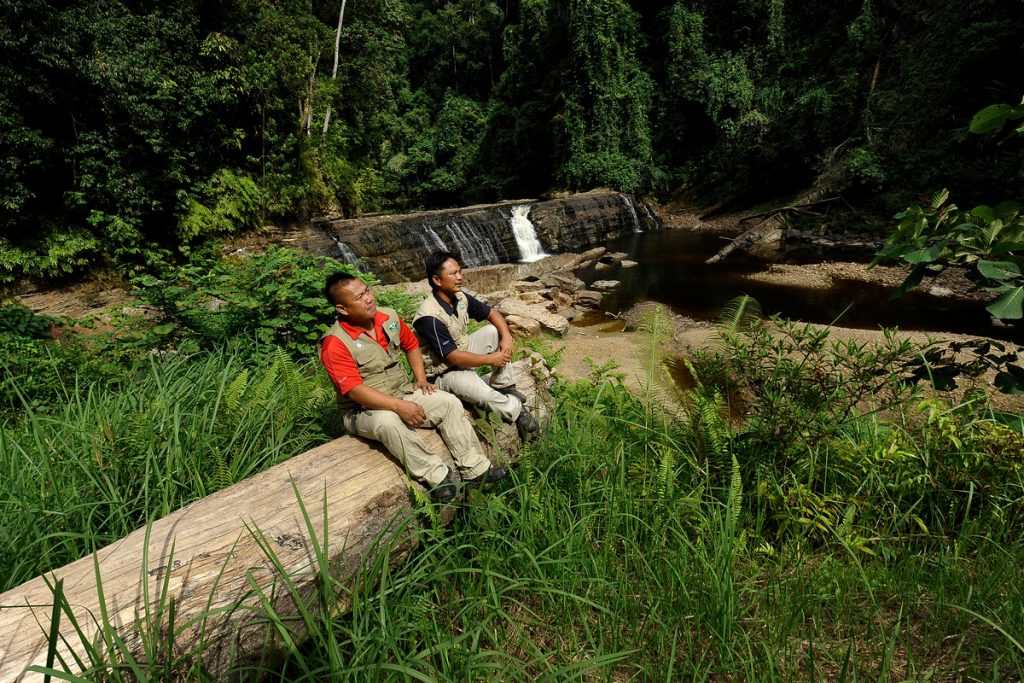 Ranger David Francis, 32, lives in Kampung Imbak. "I used to work as a part-time porter in Imbak before I became a ranger in 2007. I thought I might have to work in a faraway place but, thanks to PETRONAS, I have not had to move to another state or to the city to find work. There is now the gravity-fed water system, homestays by villagers, and more job opportunities in Imbak.
"Previously, there also wasn't much jungle monitoring to protect the animals from poachers. Now there is better protection of wildlife. Initially, I felt a bit out of place working in the jungle but now I have become very comfortable and I enjoy being there. I like being a ranger because there's a lot we can learn from the new species and subspecies found. I am happy with the new discoveries. I also get to regularly see deer, roe deer, mouse deer and gibbons. It is our job to protect nature and the wildlife so the younger ones know what a jungle is," says the father of two.
Part-time porter Ronny Mi, 25, also lives in Kampung Imbak. With a small shop and a vegetable garden, he only helps visitors when his services are required.
"After PETRONAS came in, there were many programmes to upgrade the community such as the porters association. I am a member and it informs me whenever someone needs a porter. My hope is that the people of Imbak can remain there and work in that area rather than leave their families to go to the city," he says.