Starting from just 10 packets of nasi lemak a day, Nurul Asyikin now sells more than 50 packets of nasi lemak and an assortment of amazing breakfast munchies at her roadside stall she calls "Nasi Lemak Lemas".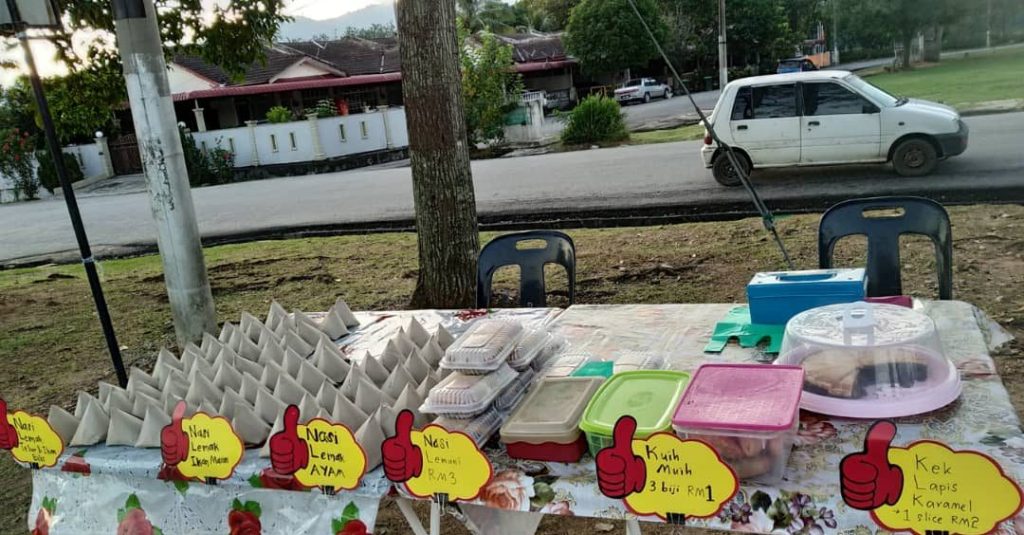 But there was a time she was not making much at all. She used to bring home a measly RM100 each month from sales of nasi lemak packets in front of her house. It was not enough for her family but it was all she knew to do. With children to care for, she could not leave her house to find a job.

"Only people around my village would buy. Sometimes I sell out, some days I don't," she said. Leftovers were eaten by her family. Nothing went to waste.

Determined To Delight
Opportunity soon came knocking on her door.

Nurul Asyikin applied for Program empowerNCER in Baling district funded by Yayasan PETRONAS under its Program MEKAR (Memampankan Ekonomi Asas Rakyat) initiative. This is an entrepreneurship program designed to give practical help and training to B40 communities for a better livelihood.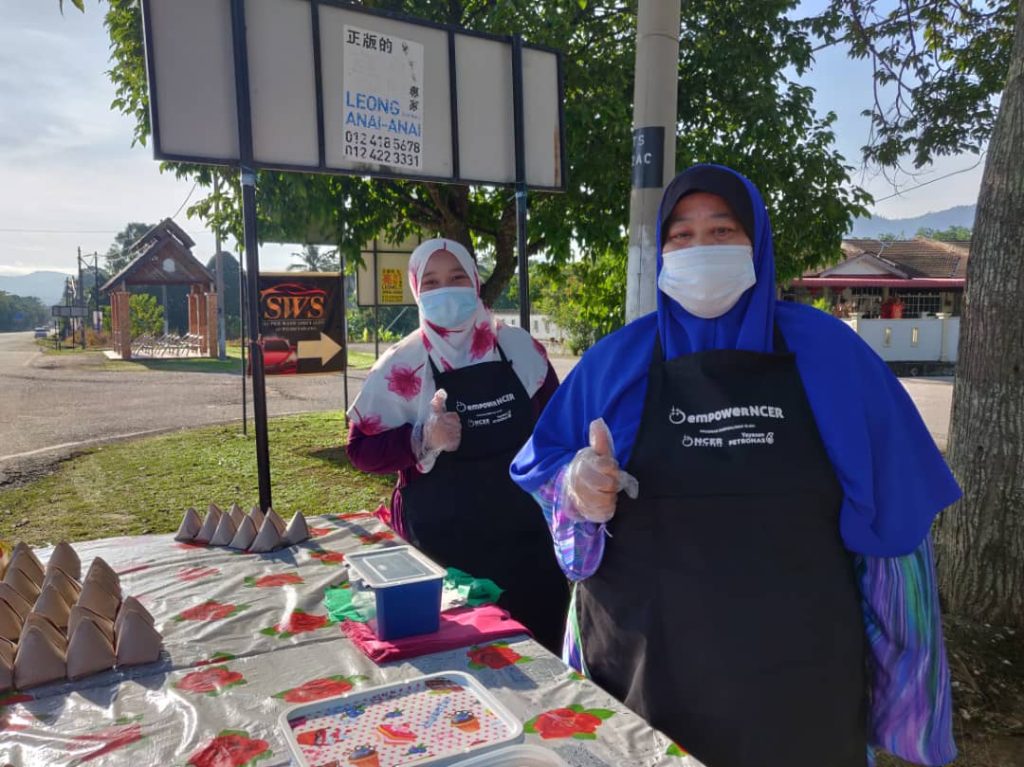 "I learnt so much from the program, how to manage my business, how to be more productive and sell a variety of food to give customers more choices," Nurul Asyikin said of the program. "I also received a lot of moral support and they helped my nasi lemak go viral!" she beamed.

Nurul Asyikin is a jovial and friendly lady and her personality reflects on her business tagline that reads, "Customers will drown in deliciousness" when they eat her nasi lemak lemas.

From the get go, she was determined to delight her customers and they have not been disappointed. Her nasi lemak packets are generously portioned, with a variety of options to choose from – white rice, coconut milk infused rice, brown rice and glutinous rice.

But it's not just the rice. Any nasi lemak lover knows that the magic is in the sambal. "I cook the sambal for 4-5 hours everyday," Nurul Asyikin lets out the secret and gives us a hint of how hard she works to get to where she is today.
Amazing Multiplication
It was beyond her imagination to open a roadside stall away from home, but from a table in front of her house, Nurul Asyikin now sets up her canopy stall along the side of Batu 42 Baling, Kedah everyday from 7 – 10am, without fail.

"I now sell more than 50 packets of nasi lemak everyday and my sister is also helping out," she said.

Of late, she earns at least RM2,000 monthly. "I am so grateful I received the help I desperately needed," she said.

"I can pay for my child's school fees and tuition fees and I now have some savings," she explained. The increase in income has given her a new motivation.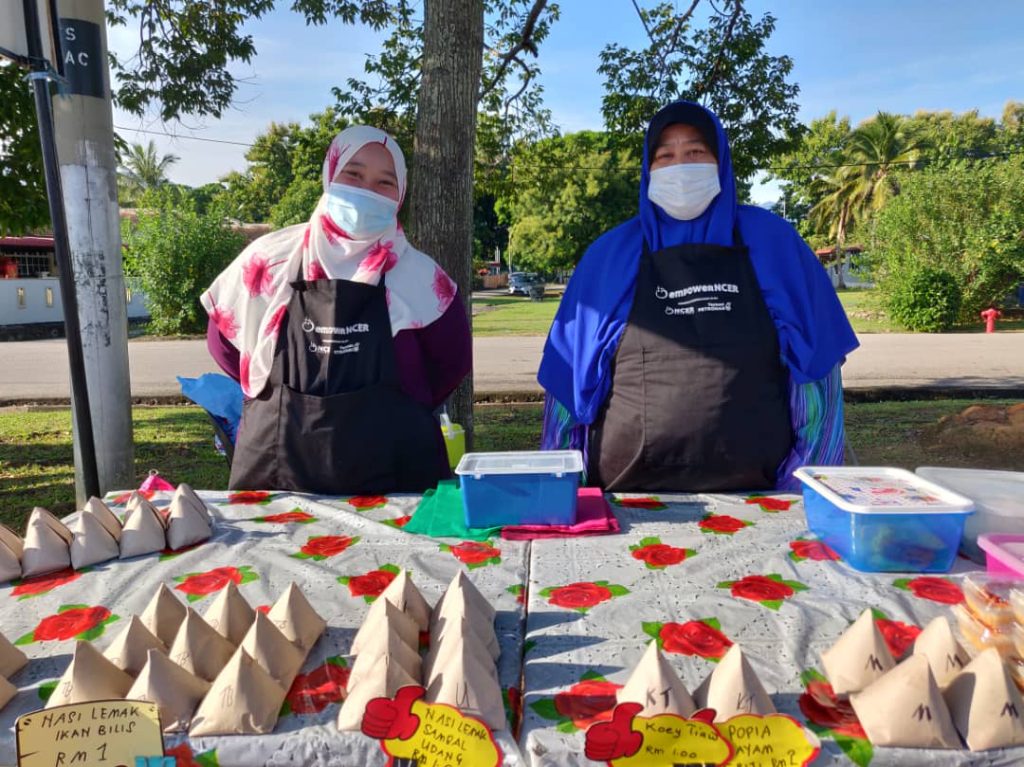 Nurul Asyikin also purchased a larger rice cooker to make many more packets of delicious nasi lemak from her recent profits.

Taking it online and to the customers
Nasi Lemak Lemas is where you can find her online. In a recent post you will see a table full of nasi lemak packets, cakes and sandwiches with Nurul Asyikin waiting patiently for her customers as dawn breaks.

During these volatile times of navigating lockdown restrictions, Nurul Asyikin is quickly pivoting to include delivery services right to her customer's doorstep. She posted on Facebook, "If you're afraid to leave your house and don't want to go out, let us come to your house with COD orders."

Every sale counts for small business owners like Nurul Asyikin.
Let's come around to support her and other B40 families who are working hard to survive and eventually thrive.

Do you know of other local businesses that we can all help to support?

Let us know in the comments section.