Siti Zubaidah, 44 years old, was a seamstress for years but the thought of owning her own business never crossed her mind.

"My first break came when I decided to upskill. I signed up for a government-funded program to learn new sewing skills and techniques," said the traditional clothes seamstress.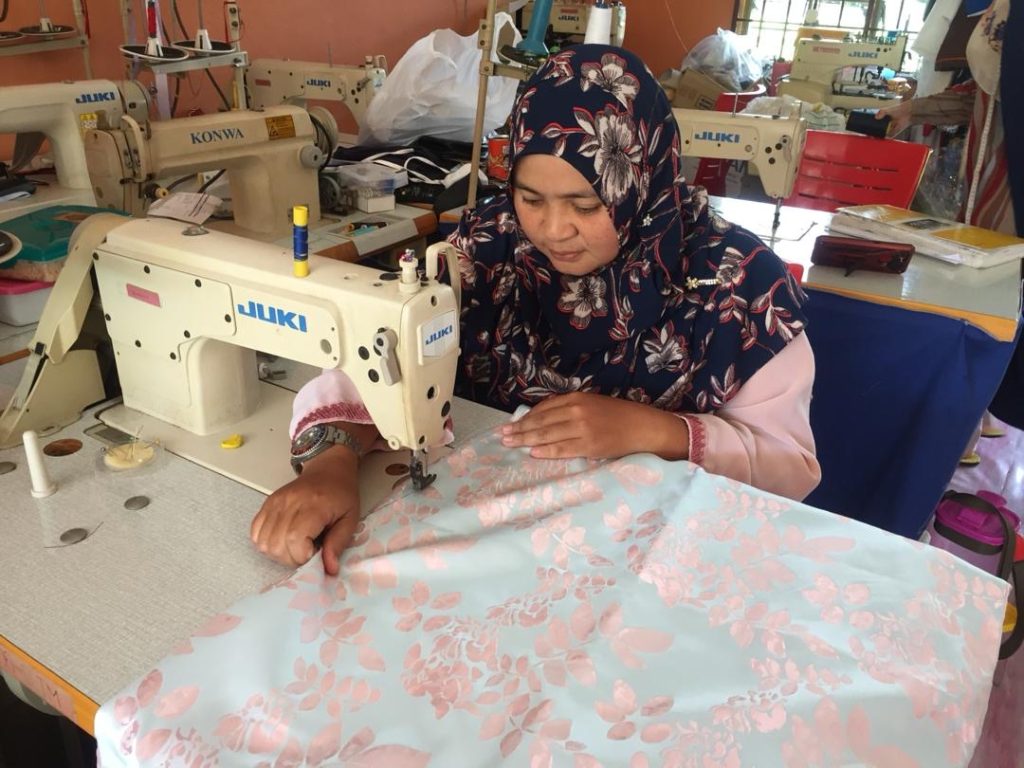 While attending the course, Siti was struck with inspiration to start her own business. She thought, "Since I am earning RM500 a month, with the new skills, I can potentially earn more."

Stepping Out
She received some financial assistance from the government to purchase sewing and edging machines and rented a small space to set up her shop.

Siti slowly transitioned from her part-time role as a seamstress at a garment shop to a business owner.

"I was very excited to be the boss of my own business, but I was a little worried if I could get enough customers," she said. Siti faced the same concerns that all business owners face, the dilemma of keeping the business afloat.

Customers that Siti has been servicing would come every few months to have their clothes tailored, but orders were inconsistent. The months leading up to festive seasons, Siti would receive more orders and on other months, the business was slow.

She needed to find a way to reach more customers and to keep them coming. "Before attending the empowerNCER program, I only serviced customers who knew me and I relied on recommendations through word-of-mouth.

Under its Program MEKAR (Memampankan Ekonomi Asas Rakyat) initiative, Yayasan PETRONAS funds empowerNCER in five districts in Kedah. including at Sik.

After attending the program, I realised I could use WhatsApp, WeChat and Facebook to promote my services and increase my business potential," she said.

The programme funded by Yayasan PETRONAS gave her the tools and skills to market and grow her business.

Siti took advantage of the fast internet connection and free computer usage at the Sik Internet Centre to access Facebook and connect with her customers.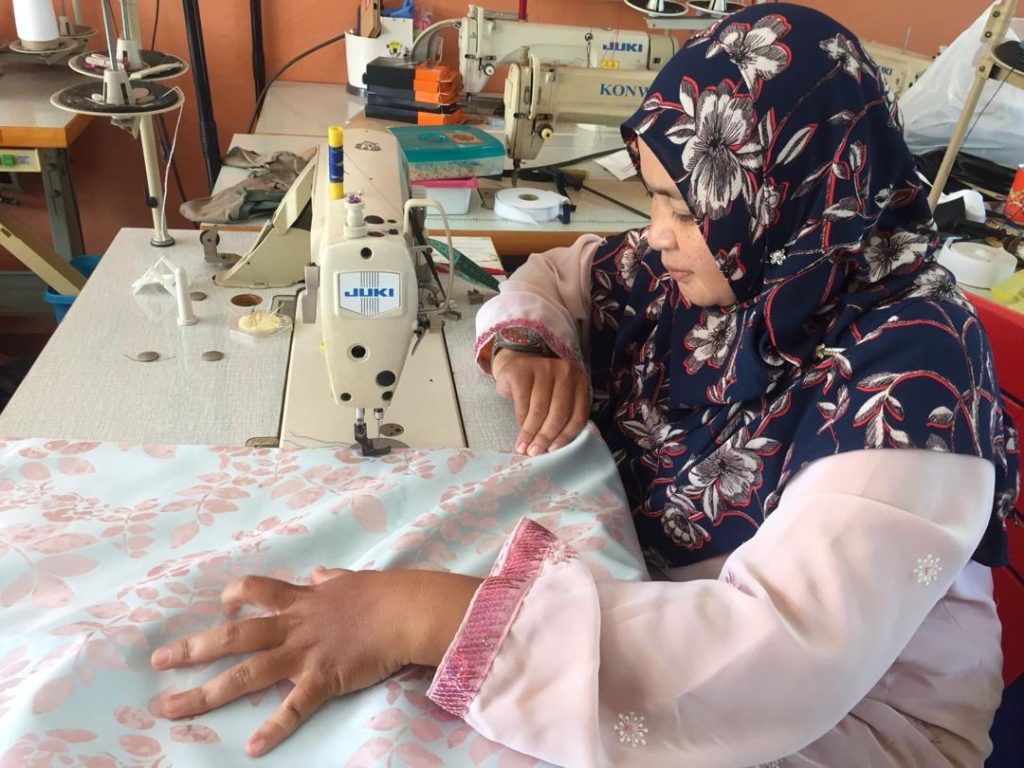 Striking success and sowing into others
As her love for making traditional clothes grew, and so did her business savviness. "I make sure to send pictures of the clothes that I made to my customers and they often forward it to their friends. That is how I get new customers," she said delightedly.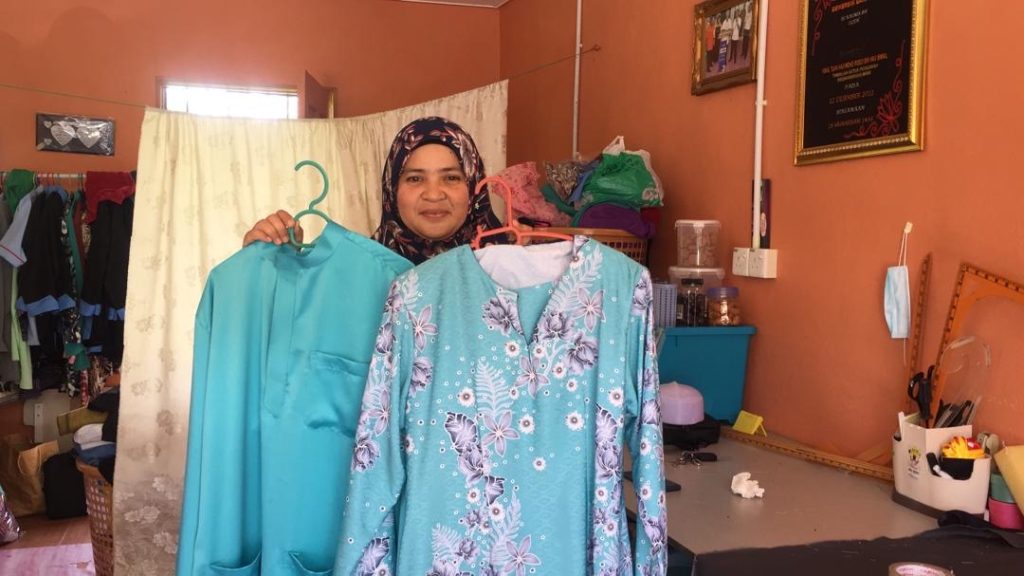 Over time, orders grew and it became too overwhelming for her to handle. So, she hired another seamstress to help her at her shop.

In a matter of months, Siti's income has more than doubled. After overheads and paying her staff, she takes home RM1,200 every month.

"My business has expanded and I have a new found confidence. I hope that other women in the village would seize the same opportunity to transform their lives as well," she said.

Siti hopes to one day organise workshops in the village to empower other women with the skills and knowledge to earn a living. "If I can do it, I know they can too!" she said.

With skills, self-confidence and ability to generate income, women have the power to break the poverty cycle and create opportunities to impact others in their communities.

How did you feel after reading this story? Comment with an emoticon below.