Prasit Ai Triang, 24 years old, was once newly married and broke.

His love for cars saw him sprucing up automobiles, installing accessories and earning only about RM300 per month.

Barely enough for him to survive.

In a desperate bid to get back on his feet, Prasit picked up a sponge and a hose, packed in a gallon of courage to venture into business and hasn't looked back since.
The Beginnings
99 Car Wash in Pendang is Prasit's pride and joy. His attention to detail is what customers are looking for when they drive to his car wash.

"My dream was to have my own car business but I did not know how to start or what to do. Luckily I met with the empowerNCER team who supported the idea of opening my own store," Prasit explained.

Under its Program MEKAR (Memampankan Ekonomi Asas Rakyat) initiative, Yayasan PETRONAS funds empowerNCER in five districts in Kedah, including at Pendang.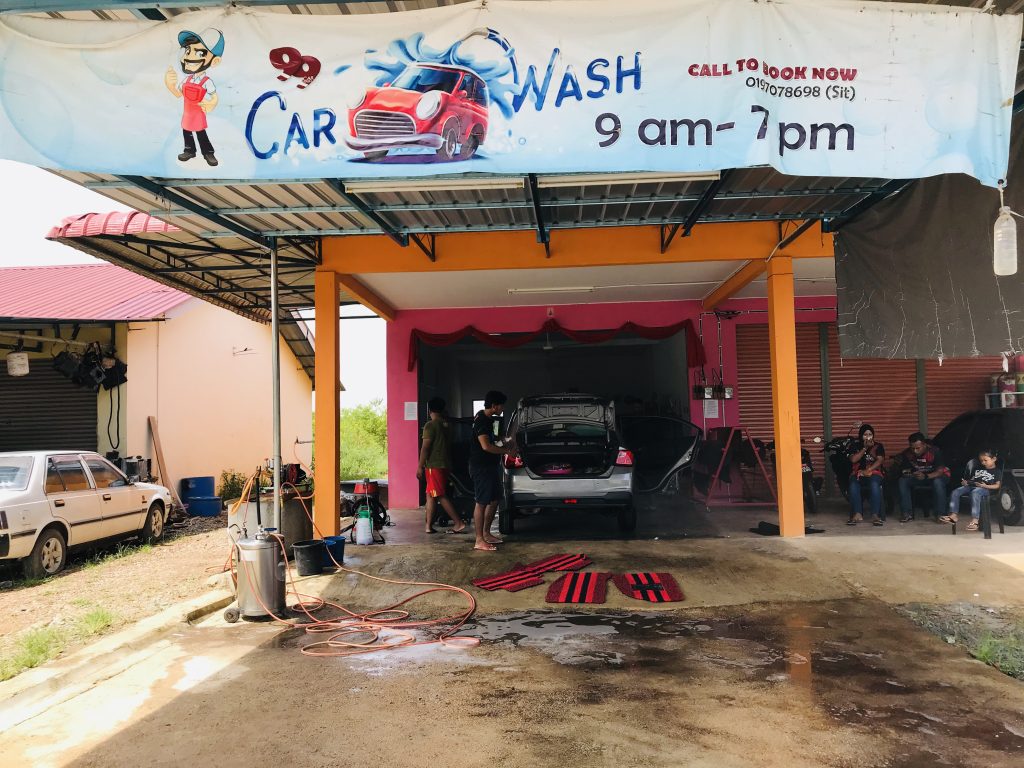 Curiosity came alive when he was introduced to the entrepreneurial program sponsored by Yayasan Petronas. His enthusiasm for practical business knowledge and his love for cars ignited a new fire within him.

Within months of attending the programme, he set up a car wash business. It was a simple facility with good water supply, a roof and a vast space for cars to drive into.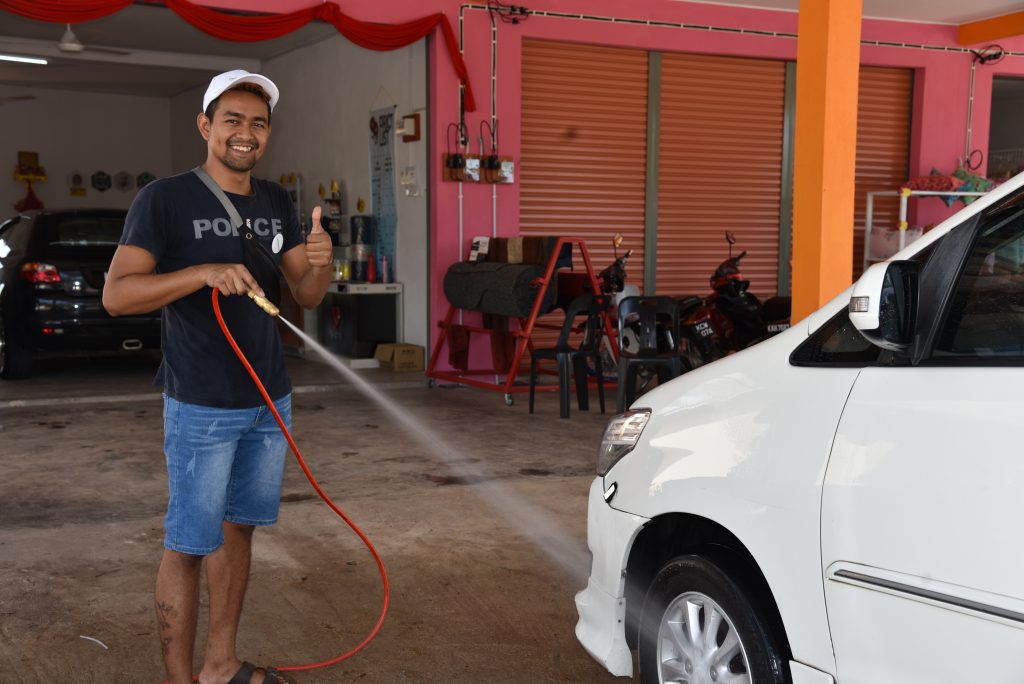 In the early months, customers would drive past at random requiring a car wash. Prasit's meticulous cleaning kept his customers happy and they kept coming back. His income started to pile up month by month.

He quickly realised that he needed extra hands to help. So he hired two workers to keep up with the demand. Prasit rapidly learned the ropes of managing his small and expanding business and team.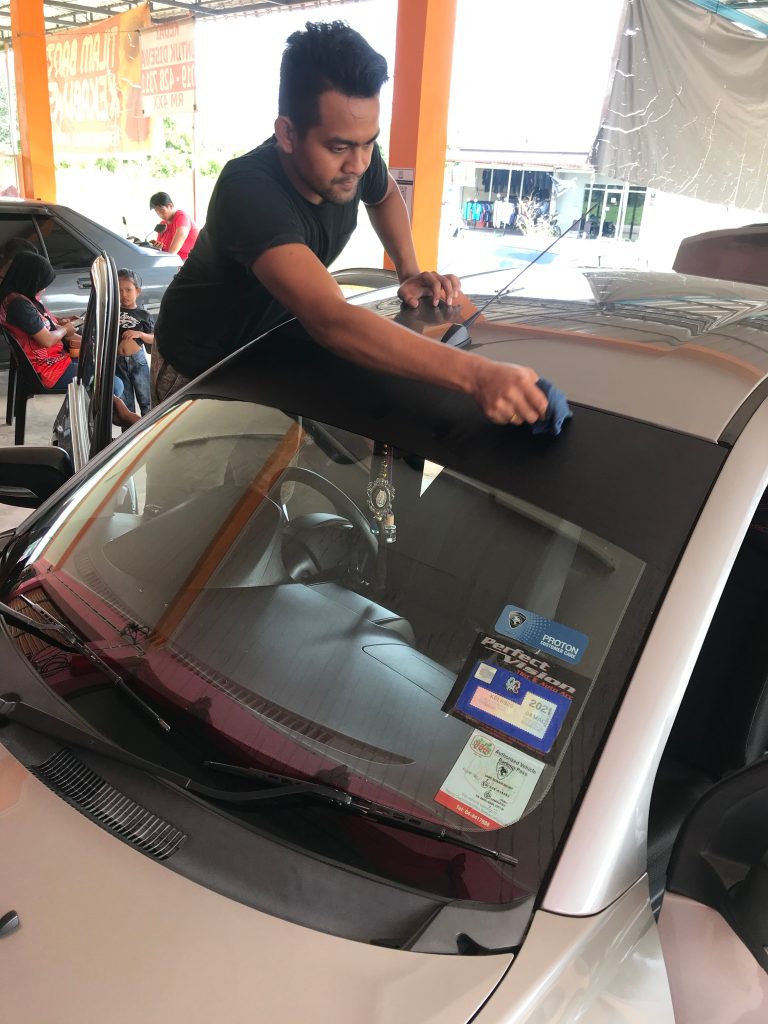 "Before this, I was working for people, but now I am hiring people to help me in my business!" Prasit beamed with pride.

Expanding And Innovating His Business

Prasit reinvested some of his profits to expand his car wash business to include selling car accessories, installing lamp tinting, changing vehicle lights, deep cleaning car carpets and polishing cars.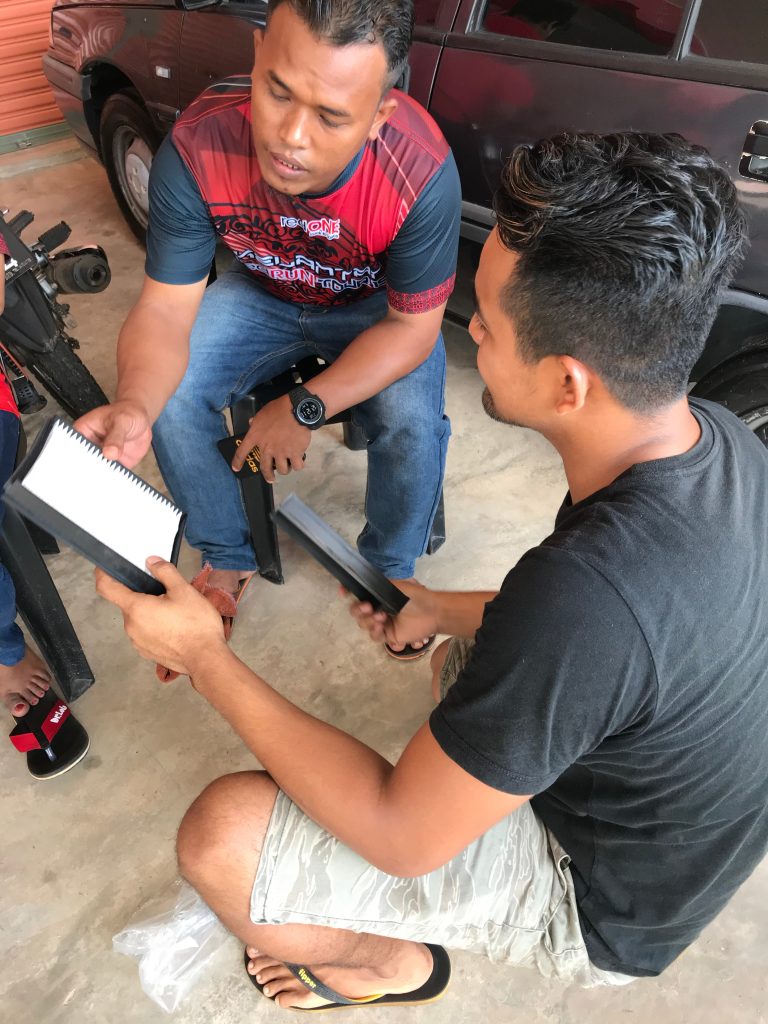 His facility slowly transformed from a regular car wash into a one-stop car spa centre.

Word got around Pendang and beyond as Prasit used Facebook to promote his business. Photos of spanking clean cars and before and after photos were a huge draw for new customers.

A review on his Facebook page read, "Best tip-top service. Friendly service."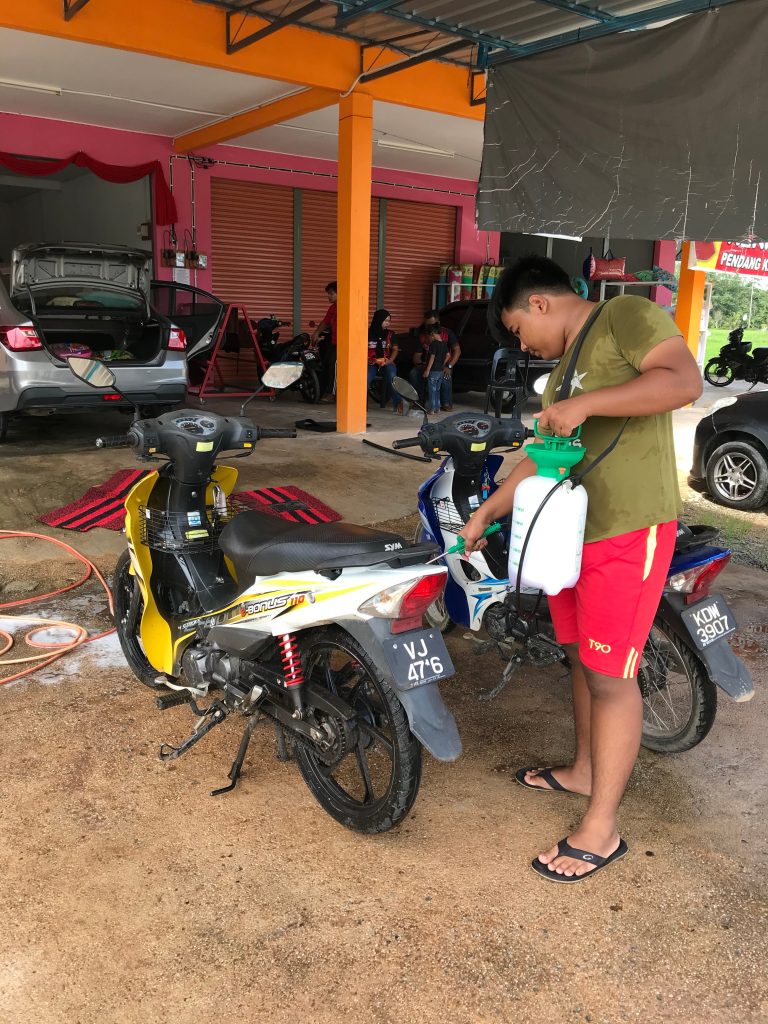 No Longer Broke
"I used to only earn RM300 and was working for people. Now I sometimes earn as much as RM5,500 a month and I am giving people jobs," Prasit said.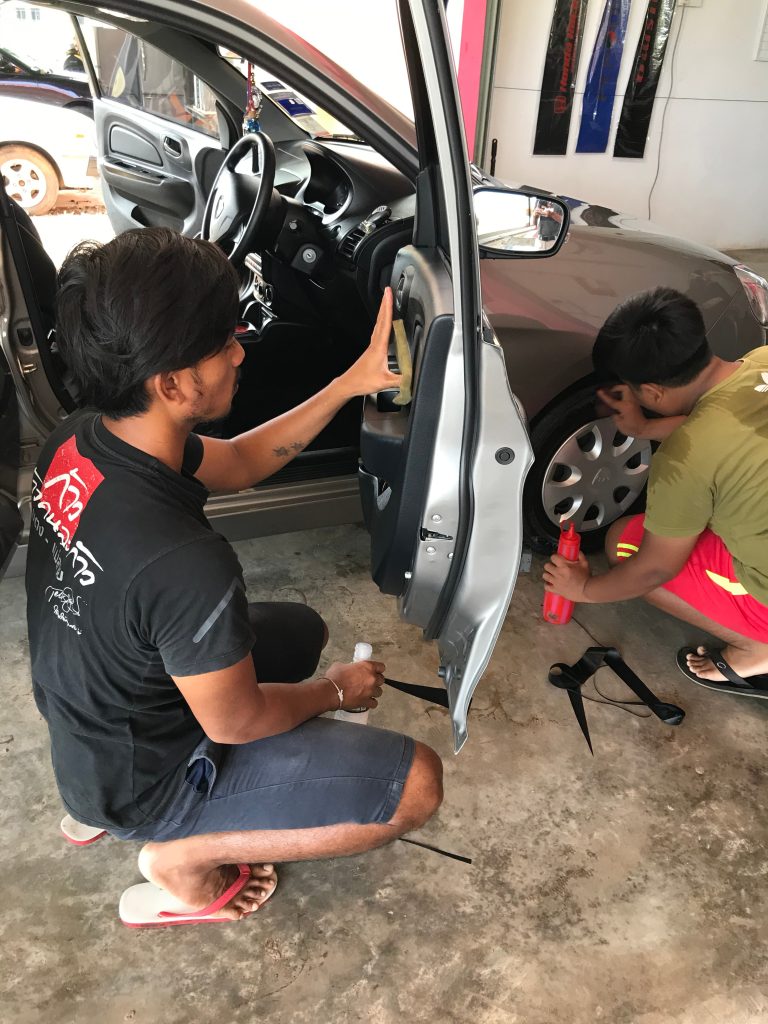 It wasn't long ago that this young man was stretching every dollar to survive. He had a passion and was offered a chance to grow the passion and monetise it.

For a young man like Prasit, intervention was timely and the future is one with headlights.

Perhaps you know of young people like Prasit who are desperately looking for a way out of poverty. Everyone deserves an equal chance.

Let us know in the comments or get in touch with us if you do. We want to hear their story.