KUALA LUMPUR, 17 March 2022 – Yayasan PETRONAS has starting rolling out its Back To School 2022 (BTS 2022) Programme this week, contributing school supplies and hygiene kits to 36,000 lower primary and lower secondary school students from low-income households across Malaysia, in preparation for the 2022 academic year.
BTS 2022 has expanded its reach this year to include 14,000 lower secondary students in addition to 22,000 primary school students, from a total of 21,000 beneficiaries last year. The significant increase had taken into account the 580,000 M40 households that are now placed in the B40 category due to the pandemic, as reported by the Department of Statistics Malaysia.
The students will each receive one set of school uniform, a pair of black shoes; a classroom kit comprising a school bag, stationery, water bottle and lunch box; a hygiene kit that contains face mask, hand towel, and activity notebook; one set of sports attire and a geometry set for secondary school students. The activity notebook incorporates lesson plans curated by Yayasan PETRONAS' Program Duta Guru teachers.
Yayasan PETRONAS Chief Executive Officer Shariah Nelly Francis said: "For the first time, we have included lower secondary school students in our Back To School Programme. We understand that it has been a challenging year, especially for parents with school-going children. The pandemic, coupled with the increasing cost of school supplies, have made it difficult for everyone. Thus, we believe that the lower secondary school students should be supported as well. "We hope that our contributions will help to ease the financial burden of parents and motivate the students to learn and adjust to returning to school again," she added.
The programme, which runs from mid-March to April 2022 began in Kelantan and Terengganu before moving on to other states across Malaysia.
The Back To School Programme is part of Yayasan PETRONAS' education focus area. It is also in line with the PETRONAS Sustainability Agenda and the United Nations' Sustainable Development Goals.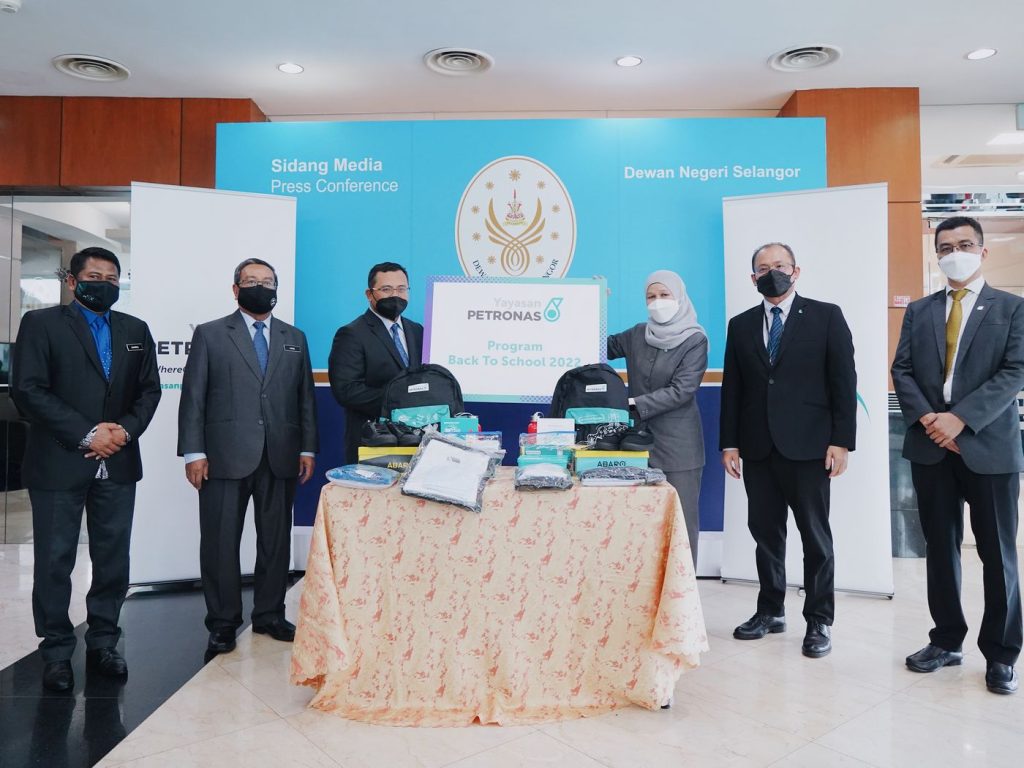 Issued by:
Yayasan PETRONAS