KUALA LUMPUR, 22 MARCH 2023 – Yayasan PETRONAS today rolls out its Powering Knowledge: Back to School Programme (BTS 2023), contributing school supplies and school uniforms to 21,000 lower primary and lower secondary school students from low-income households across Malaysia, in line with the start of the 2023 academic year.

Yayasan PETRONAS CEO Shariah Nelly Francis said: "Yayasan PETRONAS is committed to the academic success of students as we understand the importance for students to be equipped with the classroom essentials to not only help them stay in school, but to thrive in their respective classrooms as well."

"By providing students with these essential school supplies through BTS 2023, we can help set them up for success and ensure that they are well-equipped to face the challenges of the new school term," she said at the launch of BTS 2023 at Sekolah Kebangsaan Pendidikan Khas Jalan Batu that was officiated by Education Minister Fadhlina Sidek.
Students will each receive vouchers for one set of school uniform, a pair of black shoes, socks and sports attire. In addition, a classroom kit comprising a school bag, color pencils, stationery set will be distributed to lower primary school students, while the classroom kits to secondary school students will also include scientific calculator.

Powering Knowledge: Back to School Programme began over 10 years ago as part of PETRONAS' goal of enabling students from low-income families to continuously participate in the education process and finish school, while also helping to reduce the financial burden of their parents. For the current school year, BTS 2023 runs from mid-March to May 2023 across 16 states.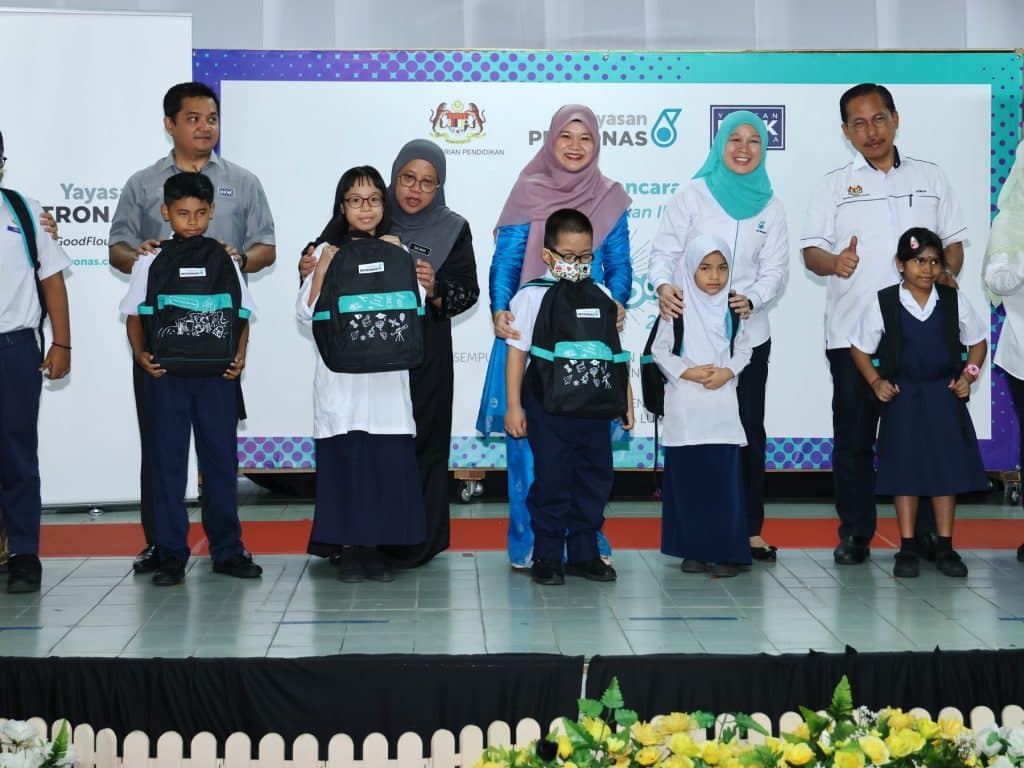 Issued by:
Yayasan PETRONAS