KUALA LUMPUR, 23 December 2021 – Yayasan PETRONAS has launched its Sentuhan Kasih Festive initiative to usher in the year-end festive season, delivering care and Christmas gift packages to 1,348 B40 families and 409 beneficiaries from various orphanages, old folks homes and welfare centres across Malaysia.
The Foundation is distributing essential food provisions and festive gifts worth a total of nearly RM482,000 which include rice, cooking oil, milk powder, dry goods as well as festive food items such as chocolate chip cookies, butter cookies, jam tarts and decorative items to low-income beneficiaries in 11 states and territories – Johor, Kedah, Kuala Lumpur, Labuan, Melaka, Negeri Sembilan, Perak, Pulau Pinang, Sabah, Sarawak, and Selangor.
Distribution efforts started in the Southern region on 14 December 2021, in which the packages, comprising items such as a wheelchair, forehead thermometers, pulse oximeters, hand sanitisers, COVID-19 self-test kits and toys were given to orphans at the Persatuan Penjagaan Kanak Kanak Terencat Akal in Kulai, Johor.
In the Northern and Central regions, Yayasan PETRONAS provided pulse oximeters and COVID-19 self-test kits to 285 families, thanks to the contribution of RM25,000 from the Association of Wives and Women Employees of PETRONAS (PETRONITA).
Yayasan PETRONAS Chief Executive Officer Shariah Nelly Francis said: "At Yayasan PETRONAS, we embody and live the spirit of giving. It is always important for us to give back and help to make a difference to underprivileged communities. We hope this contribution will add joy to everyone during the festivities."
In conjunction with various festivals in Malaysia, Yayasan PETRONAS offers underserved communities supplies for their basic needs and well-being every year.
The Sentuhan Kasih programme is part of Yayasan PETRONAS' community well-being and development focus area. The programme is also in line with the PETRONAS Sustainability Agenda and the United Nations' Sustainable Development Goals.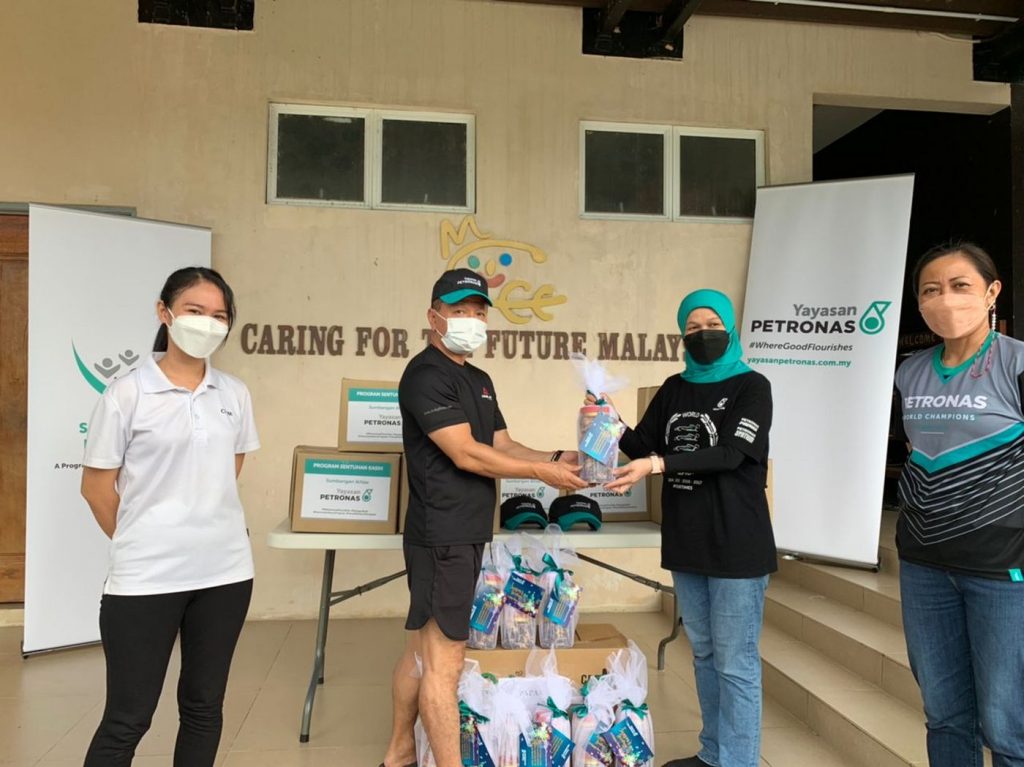 Issued by:
Yayasan PETRONAS
For media enquiries, please contact:
Yayasan PETRONAS
Carol Wong: +6012 296 9281 | wong.yuetmeng@petronas.com.my
PETRONAS
Estee Aina Huslan: +6012 228 3377 | esteeaina.huslan@petronas.com