JOHOR BHARU, 14 April 2023 – Yayasan PETRONAS is distributing 250 packages of food items to beneficiaries here under its "Memacu Kehidupan: Hari Raya Aidilfitri 2023" programme.
The programme, supported by the Social Welfare Department of Malaysia, provides basic food necessities and festive food supplies such as glutinous rice, coconut milk, rendang paste and peanut sauce to families.
The handing over of the Memacu Kehidupan items took place today at the Asrama Akhla Kempas, Johor Bharu and was officiated by Puan Aiman Athirah Sabu, Deputy Minister of Women, Family and Community Development (KPWKM).
Additionally, this year's distribution includes PETRONAS gift cards from PETRONAS Dagangan Bhd for the beneficiaries to purchase fuel or Kedai Mesra items at PETRONAS stations. The Memacu Kehidupan: Hari Raya Aidilfitri 2023 programme goes along with the Ministry of Domestic Trade and Cost of Living's Bakul Rahmah initiative.
Head of Group Strategic Communications, PETRONAS, Datin Anita Azrina Abdul Aziz said: "The festive season is a time for everyone to gather with their loved ones. Yayasan PETRONAS is committed to doing its part to usher in some festive cheer for individuals and families,"
"The Memacu Kehidupan programme is designed to provide not just food, but to also foster a sense of community and support during the festive season," Anita added.
Distribution under the programme started in Kedah this year, with Yayasan PETRONAS contributing to 4,900 families in 13 states and two federal territories. In addition, 32 recipients from four welfare homes will also receive the food items.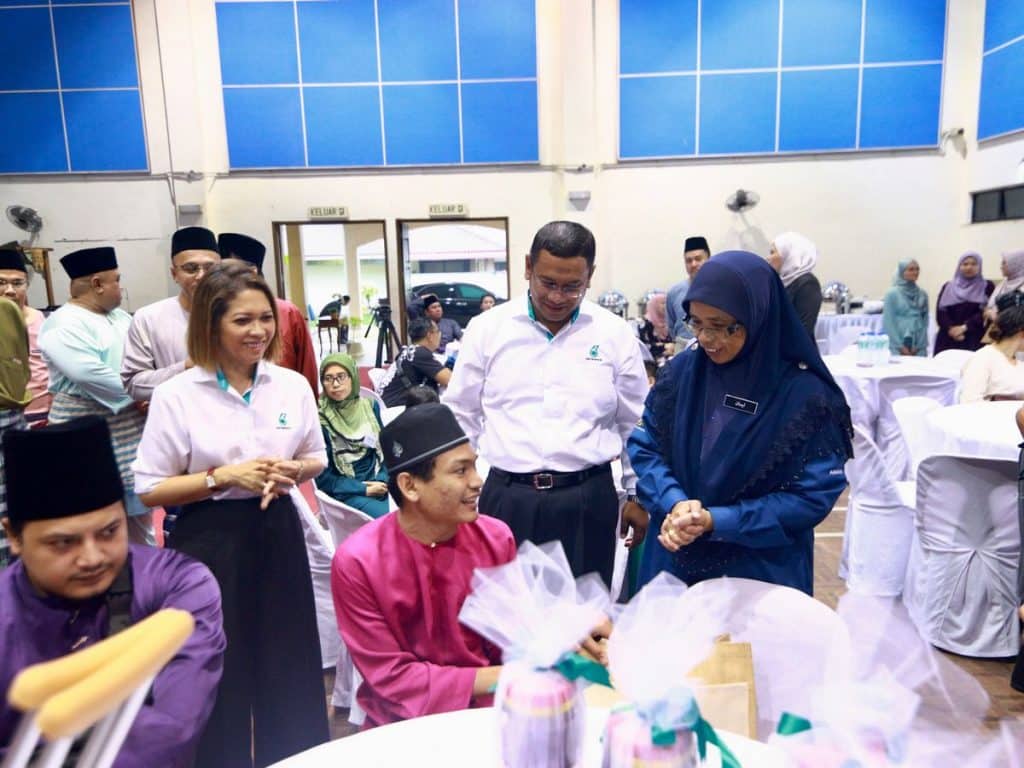 Issued by:
Yayasan PETRONAS