KUALA LUMPUR, 10 February 2021 – Yayasan PETRONAS has commenced its annual series of contribution activities in conjunction with Chinese New Year celebrations nationwide this week.
From 8 to 11 February, Yayasan PETRONAS is collaborating with PETRONAS regional offices to distribute basic necessities, food supplies and personal hygiene care packages to 3,950 families from various charities and low income groups through Jabatan Kebajikan Masyarakat (JKM) as part of its Sentuhan Kasih programme.
This year, RM434,500 worth of goods are being distributed to children and the elderly across Johor, Kedah, Kelantan, Kuala Lumpur, Labuan, Melaka, Negeri Sembilan, Pahang, Penang, Perak, Perlis, Terengganu, Sabah, Sarawak and Selangor.
Yayasan PETRONAS Chief Executive Officer Shariah Nelly Francis said: "We want to play a part in fostering more cheer, especially as some traditional Chinese New Year activities such as lion dances and family reunions are restricted. As such, our team is committed to support the less fortunate during this festive season with essential items which we hope will add a spark of joy."
On Monday, Yayasan PETRONAS had distributed a total of 1,300 care packages to various JKM offices in Johor, Kelantan, Kuala Lumpur, Perak and Selangor, for their CNY celebrations. The remaining 2,650 care packages will be handed over to JKM offices in all other states nationwide throughout this week.
"We hope these items can lighten some of their burdens and help tide them over this tough period as they stay home and safely usher in the Year of the Ox. We also want to take this opportunity to wish our Chinese friends a Happy and Safe Chinese New Year," said Datin Anita Azrina Abdul Aziz, Head of Group Strategic Communications, PETRONAS.
Each year, in conjunction with major celebrations in Malaysia, Yayasan PETRONAS extends necessities aimed at improving the communities' well-being. The intent of the Sentuhan Kasih Festive programme is to foster a memorable celebration for the less fortunate during the festive seasons to incite joy, love and care. Last year in January, PETRONAS volunteers took part in a 'gotong-royong' with members of the communities and some beneficiaries were treated to stage performances and meals. The Sentuhan Kasih programme is part of Yayasan PETRONAS' community well-being and development focus area. The programme is also in line with the PETRONAS Sustainability Agenda and the United Nations' Sustainable Development Goals.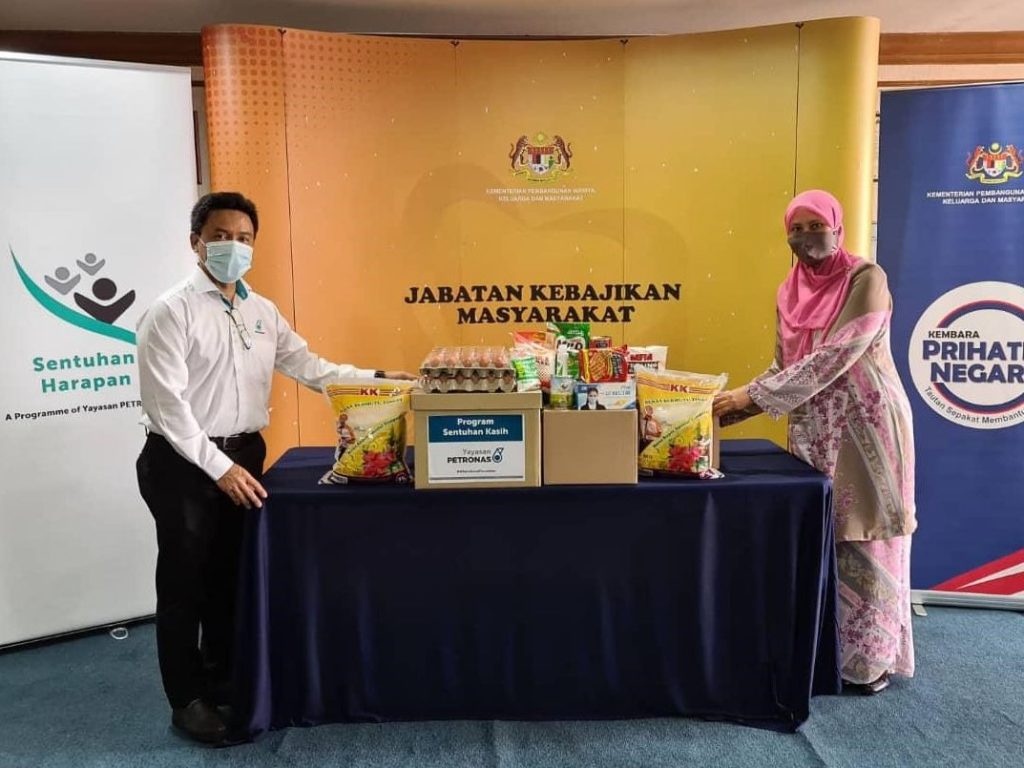 Issued on behalf of:
Yayasan PETRONAS

For media enquiries, please contact:
Estee Aina Huslan: +6012 2283377 | esteeaina.huslan@petronas.com
Carol Wong : +6012 2969281 | wong.yuetmeng@petronas.com