KUANTAN, 1 NOVEMBER 2023 — In the spirit of unity and giving back, Yayasan PETRONAS is delighted to announce its contribution of festive food to underprivileged communities across the country this Deepavali. The contribution serves as a testament to the foundation's commitment to making a positive impact on the lives of those in need during this auspicious festival.
The distribution of festive essential food items and festive food hampers begin on the 25th October in 11 states throughout Malaysia, with the support of dedicated volunteers and the Welfare Department.
This year, the foundation has begun distributing essential food items and festive treats to underserved communities in various regions across Malaysia. The contribution is expected to reach 1600 families during the festive season. For the Deepavali season, items that are distributed include basmati rice, curry and kesari powder, and murukku hampers.
Speaking about the contribution, Shariah Nelly Francis, CEO of Yayasan PETRONAS, shared, "Deepavali is a time when friends and families come together to celebrate, pray and hope for a healthy and better future."
"At Yayasan PETRONAS, we are committed to contribute towards ensuring that no one is left behind. Nevertheless, we are excited to be able to bring smiles to the communities by providing them with the gift of food and festivity," she said.
In conjunction with major celebrations in Malaysia, Yayasan PETRONAS contributes food items to underserved communities every year.
The Uplifting Lives programme is part of Yayasan PETRONAS' community well-being and development focus area. The programme is also in line with the PETRONAS Sustainability Agenda and the United Nations' Sustainable Development Goals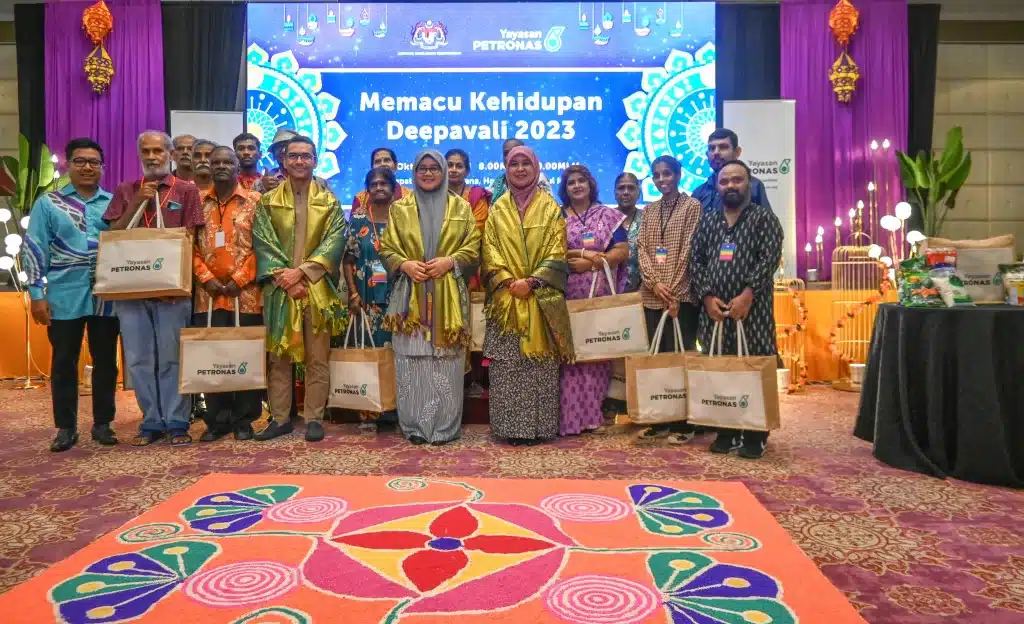 Issued by:
Yayasan PETRONAS