SIK, 28 MARCH 2023 – Yayasan PETRONAS recently announced the gradual rollout of its "Memacu Kehidupan: Hari Raya Aidilfitri 2023 Programme" in support of the Ministry of Domestic Trade and Cost of Living's (KPDN) Bakul Rahmah Initiative.

The programme, which will be implemented in stages is aimed at providing food assistance to those in need so they can celebrate the upcoming festive season with joy. Supported by PETRONAS Dagangan Bhd (PDB) and Jabatan Kebajikan Masyarakat (JKM), Memacu Kehidupan: Hari Raya Aidilfitri 2023 will provide basic food necessities and festive food supplies such as glutinous rice, coconut milk, rendang paste and peanut sauce. This year's distribution also includes PETRONAS gift cards for beneficiaries to purchase fuel and Kedai Mesra items at PETRONAS stations.

Representatives from PETRONAS, Yayasan PETRONAS and JKM visited the identified beneficiaries at their homes to distribute the items during the initial programme rollout in Kedah In addition, a special handover ceremony was held at the As-Salam Mosque in Sik and the event was graced by the Menteri Besar of Kedah, Dato' Seri Haji Muhammad Sanusi.

Yayasan PETRONAS Chief Executive Officer Shariah Nelly Francis said, "Through the Memacu Kehidupan initiative, Yayasan PETRONAS extends necessities aimed at improving the well-being of the communities. We understand that the festive season can be particularly difficult for the less fortunate and Yayasan PETRONAS is committed to doing our part to make the season a little brighter for these individuals and families,"
"Uplifting communities is close to our hearts. Therefore, Yayasan PETRONAS is pleased to support this meaningful initiative with the Ministry of Women, Family and Community Development and KPDN. Our Memacu Kehidupan programme is designed to provide not just food, but to also bring about a sense of community and support during the festive season," she added.

PETRONAS Head of Northern and Central Region, Zukifli Othman said, "We will continue to work closely with JKM to identify those who require our support and assistance and ensure that they receive it."
The Memacu Kehidupan: Hari Raya Aidilfitri 2023 Programme will continue to other districts and regions in the coming weeks, with national launch events to take place by mid-April to further raise awareness about the importance of supporting those in need.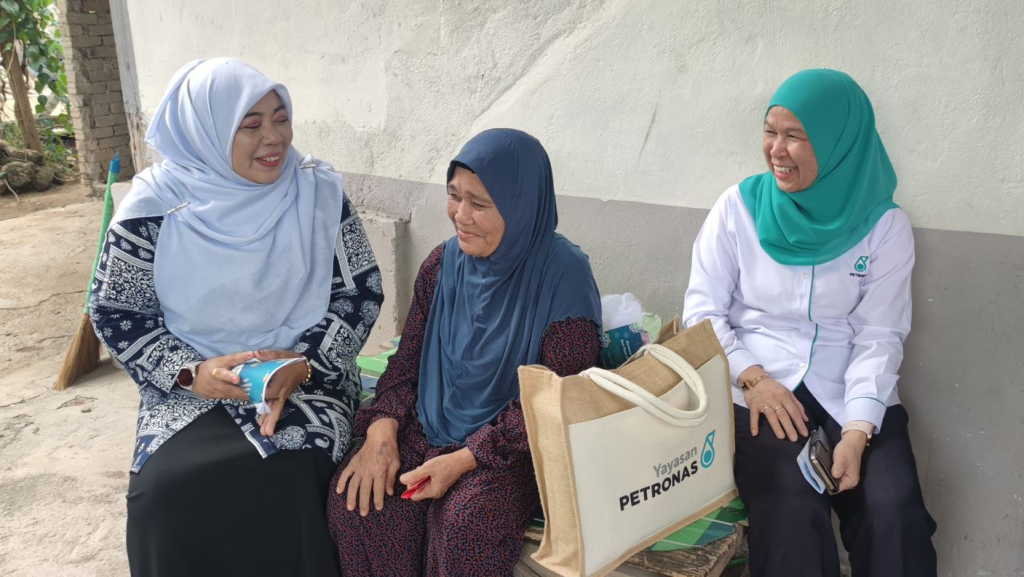 Issued by:
Yayasan PETRONAS