SERI ISKANDAR, 17 November 2022 – Yayasan PETRONAS, in collaboration with Universiti Teknologi PETRONAS (UTP) recently launched a tree planting programme at the university campus, under its Sentuhan Alam initiative. A total of 550 trees from various native species will be planted under this programme.
Yayasan PETRONAS Chief Executive Officer, Shariah Nelly Francis, together with UTP Vice Chancellor, Professor Ts. Dr. Mohamed Ibrahim Abdul Mutalib officiated the launch. Also present were UTP's leadership team and students as well as an Orang Asli community from nearby Kampung Sungai Tonggang.
According to Shariah Nelly Francis, "The tree planting programme is part of the Foundation's proactive measures to tackle global warming while giving back to the surrounding communities. Under this collaboration, we target to plant over 500 trees in the next two years. It is also our hope that through this programme, we will be able to instill awareness at the grassroots and encourage youths to participate actively in climate actions."
The event also saw the symbolic planting of a native species called Hopea odorata, also known as Merawan Siput Jantan, by the guests of honour at the university's campus.
Yayasan PETRONAS is extending its commitment to plant one million more trees nationwide by 2027, following a series of successful implementation of tree planting initiatives. Since 2020, the Foundation has planted over 60,000 native trees at 14 sites across 11 states throughout Malaysia, with more than an 85 per cent survival rate.Sentuhan Alam is in line with the 12th Malaysia Plan and supports the Greening of Malaysia with 100 million Trees Campaign by the Ministry of Energy and Natural Resources (KeTSA). It is also aligned with PETRONAS' Net Zero Carbon Emissions (NZCE) 2050 aspiration, as well as the United Nations' Sustainable Development Goals (SDGs).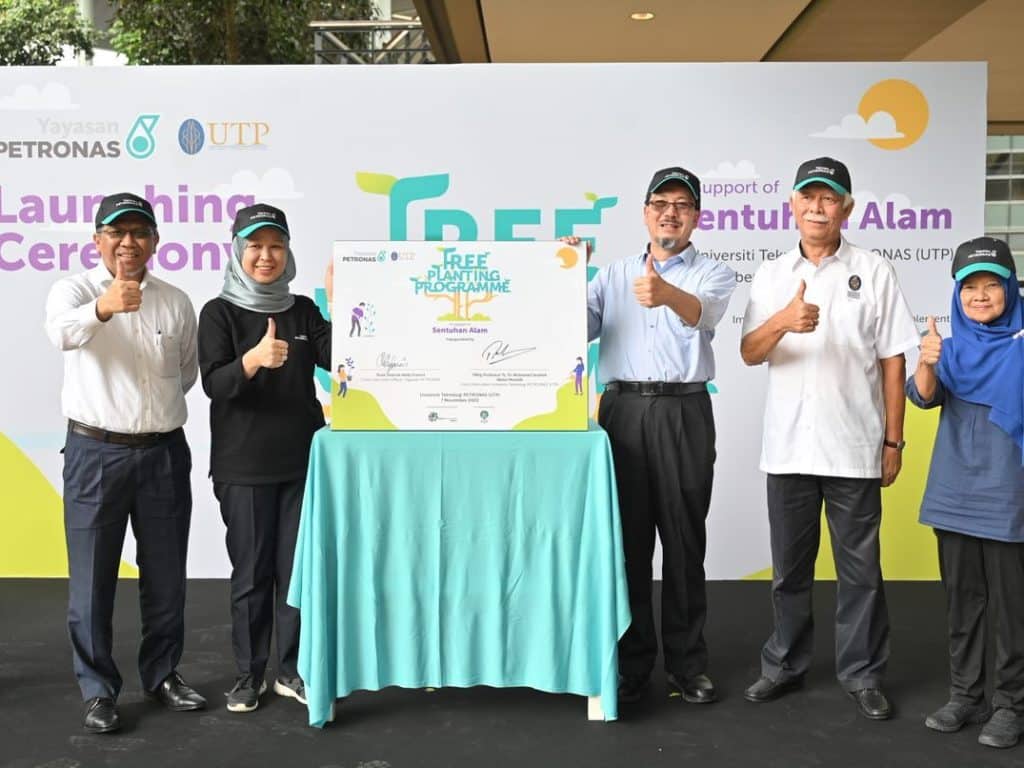 Issued by:
Yayasan PETRONAS